The daffodils are out in force at the moment, a sure sign that Spring is well on the way, and with that maybe your thoughts are turning once again to salads?
There's much more to salad than a few green leaves – use texture, flavour, temperature and variety to make them interesting and fit with the seasons. Following a few simple guidelines, you'll be able to enjoy salads all year round from now on.
Leaves
Leaves are the base of your salad but make use of different leaves and vegetable tops: rocket for pepperiness, Little Gem for butteriness, beet tops for colour, iceberg for texture.
Don't be afraid to try searing your Little Gem in a frying pan, as I do in my mackerel salad (pictured), for a little warmth in your salad but also to enhance the butteriness. It really does work!
Avoiding bagged salads will save you a fortune. If you do opt for a bagged salad, follow the same guidelines I gave for keeping herbs fresher for longer to reduce how much goes to waste.
Vegetables and pulses
Think about vegetables that work well together and what you have in the fridge to use up.
Mix up raw and cooked vegetables and think about how you'll prepare them to provide some interest to your salad: will you grate, shred, strip, cube, peel, mash, steam, roast, grill? Serving vegetables at room temperature often works best for a salad.
Use pulses for texture and contrasting colour; try spiced, roasted chickpeas firm Puy lentils or black beans.
You can batch prepare many vegetables, making mealtimes quicker. Cook off plenty for a few meals or chop raw veg and store in plastic containers for whenever you need them. Some raw vegetables, like celeriac or fennel, might need to be stored in cold water with a little lemon juice added to keep their colour.
Protein
Meat, fish, tofu, cheese, eggs. Cooked, smoked, cured, marinated or plain? A whole piece, strips or flaked? Hot, cold or room temperature?
Carbohydrate
Rice, noodles, pasta, grains, potato or bread? You don't need a lot but if you're cutting back on your carbs, try substituting some or all of your grains with, for example, cauliflower rice.
You can batch cook here too to make cooking more efficient.
Fruit
Fruit can add bursts of freshness, sweetness, sourness or bitterness, softness, a crunch or a pop.
Pick a fruit to match your dressing – pomegranate with Middle Eastern flavours, papaya with Oriental or Mango with Indian.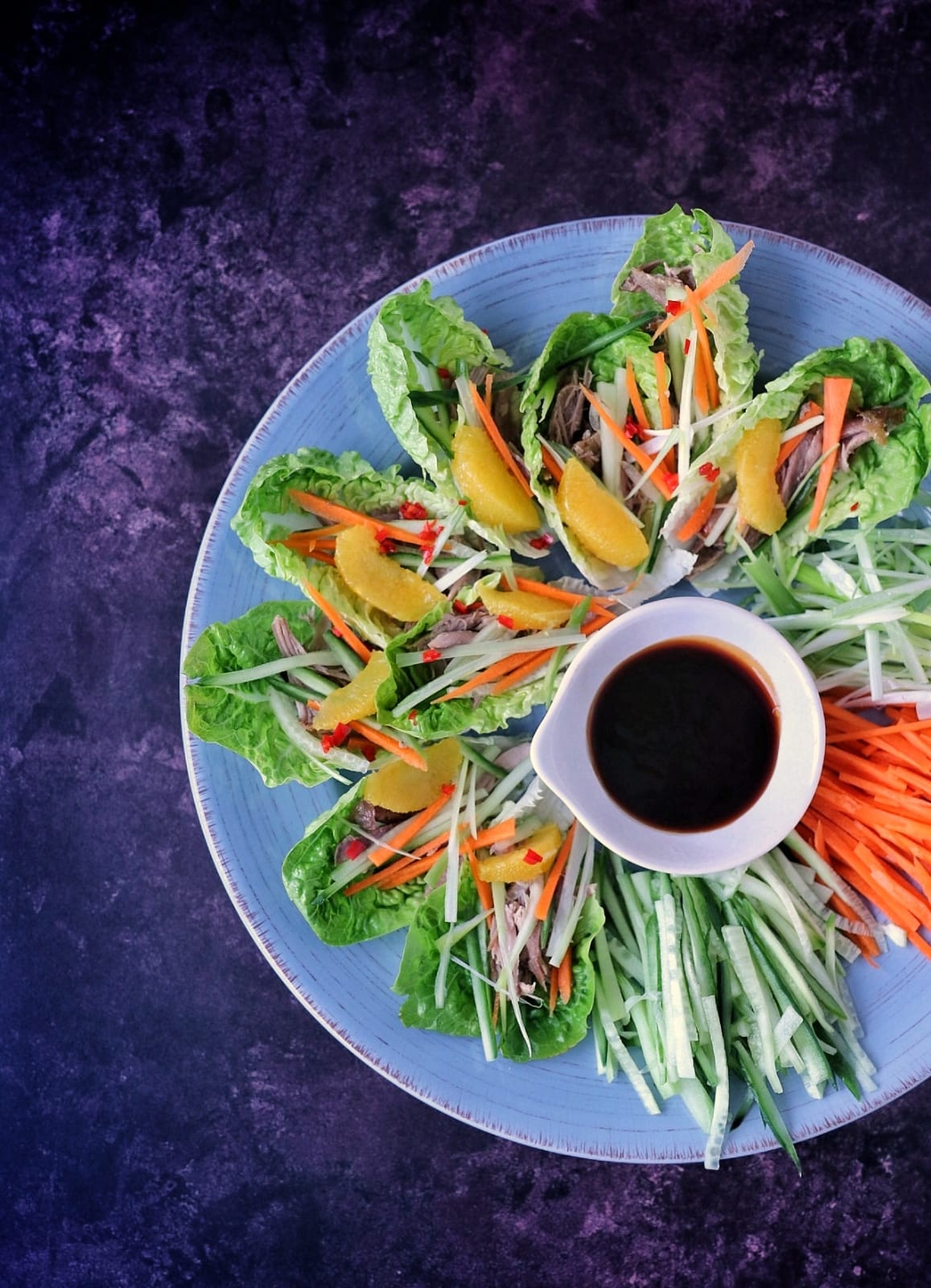 Dressing
Bring the dish together and makes it sing and dance in your mouth with a dressing. Travel the world with the flavours. Natural yoghurt will help lighten a mayonnaise-based sauce and even a runny egg yolk or an avocado can provide an unctuous dressing.
Embellishment
Give your salad a final flourish using herbs, sprouts, toasted seeds, nuts and pickles. Think about any missing textures and fill the gaps. Lift your dish to another level and truly feast with your eyes as well as your mouth.