I'm always happy to chat, so whether you'd like to explore how you might be able to work with me, you've got a question about your fussy eater or how to get started with meal planning, I'd love to hear from you.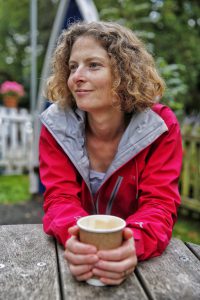 Email: sarah@kitchentitbits.co.uk
Phone: 07973 148487
Instagram: @kitchentitbits
Facebook: @KitchenTitbits.Sarah
Take a look at the What I do page for an idea of the range of courses and workshops I provide.
Whilst I'm Bristol-based, my online courses mean that you can work me from further afield.
Grateful for the help my content has given you? You can now buy me a coffee!
---
Guest speaking and collaborations
If you host a community, health and wellbeing, networking, nutrition, life coaching, eco or mums focussed group, please get in touch as I'd love to chat about guest speaking or collaboration opportunities.
---
Sarah was super helpful and understanding in our one on one session. She is really passionate about her work and was able to enthuse me and inspire me to try new ideas.
---
For family mealtime tips and support as well as to be kept up to date on events, workshops and courses, subscribe to my newsletter using the form in the black bar below.