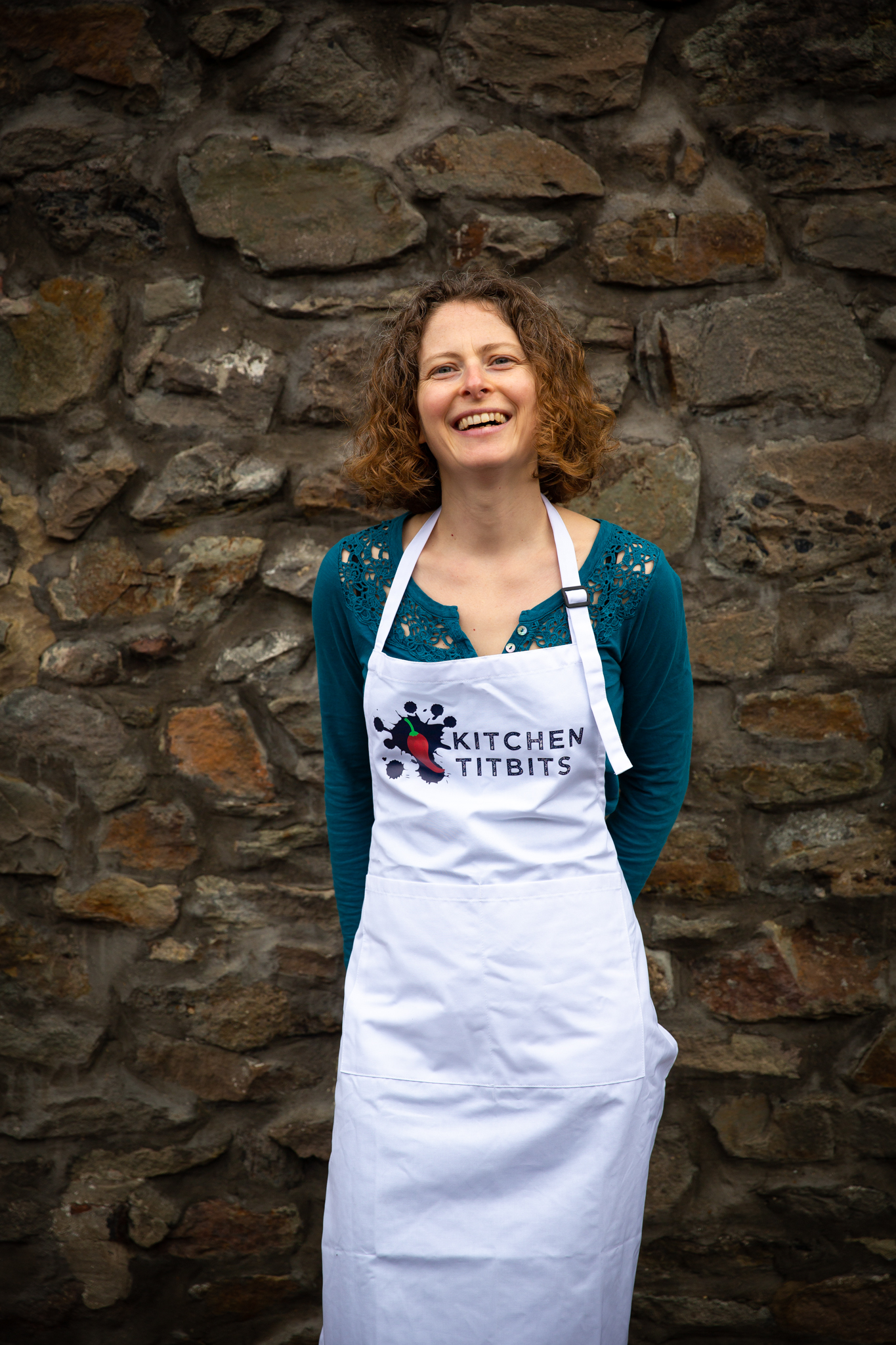 My name is Sarah, and I run Kitchen Titbits.
I'm a mum of two and you'll see plenty of H and A in my blog posts and across my social media. H is seven and A is three. H is a recovering fussy eater and A is going through a fussy eating phase.
Food is never far from my mind, and anyone who knows me, will tell you that I relish a food-related challenge and that I hate waste. I also love to learn and am always discovering new ways to make the most of food. The way I like to look at it is that you wouldn't throw a £5 note in the bin so why chuck away your food?
I practice what I preach and share my meal plans each week to give you inspiration, links to recipes and the hope that you too can eat well as a family and be as adventurous with your food as you want to be.
I consider myself very fortunate to have grown up cooking with my mum and learning from my grandma, who was able to conjure up a cheap yet hearty meal for about 20 family and friends who'd stop by at a drop of a hat. They taught me the skills needed to provide tasty, nutritious and varied meals for my family without breaking the bank or my back.
My Yorkshire heritage has taught me the skill of thriftiness and the project manager in me (before starting Kitchen Titbits, I was a project manager for 16 years) cannot bear to be dis-organised, without a plan or several lists and not sticking to budget. Useful when keeping on top of your food planning and shopping.
I've spent time helping in kitchens and cookery schools and have now found two food charities, close to my heart, with which to volunteer. It's great to be able to offer my skills and my time to help the Square Food Foundation and 91 Ways to Build a Global City.
Kitchen Titbits is my way of being able to share my expertise, knowledge and passion for all things food with you.
---
"I went to an enjoyable and sociable brunch event Sarah organised that was not just wonderful food but a load of useful tips and recipes. The tips were all about how to save money by not wasting food you have already bought. These ranged from how to store salad leaves so they don't wilt, to how to use leftovers in creative and tasty way. And did I mention the food? Three courses, each more inventive and delicious than the one before. It really made me think and I'm going to be a lot more careful and inventive from now on." Veronica