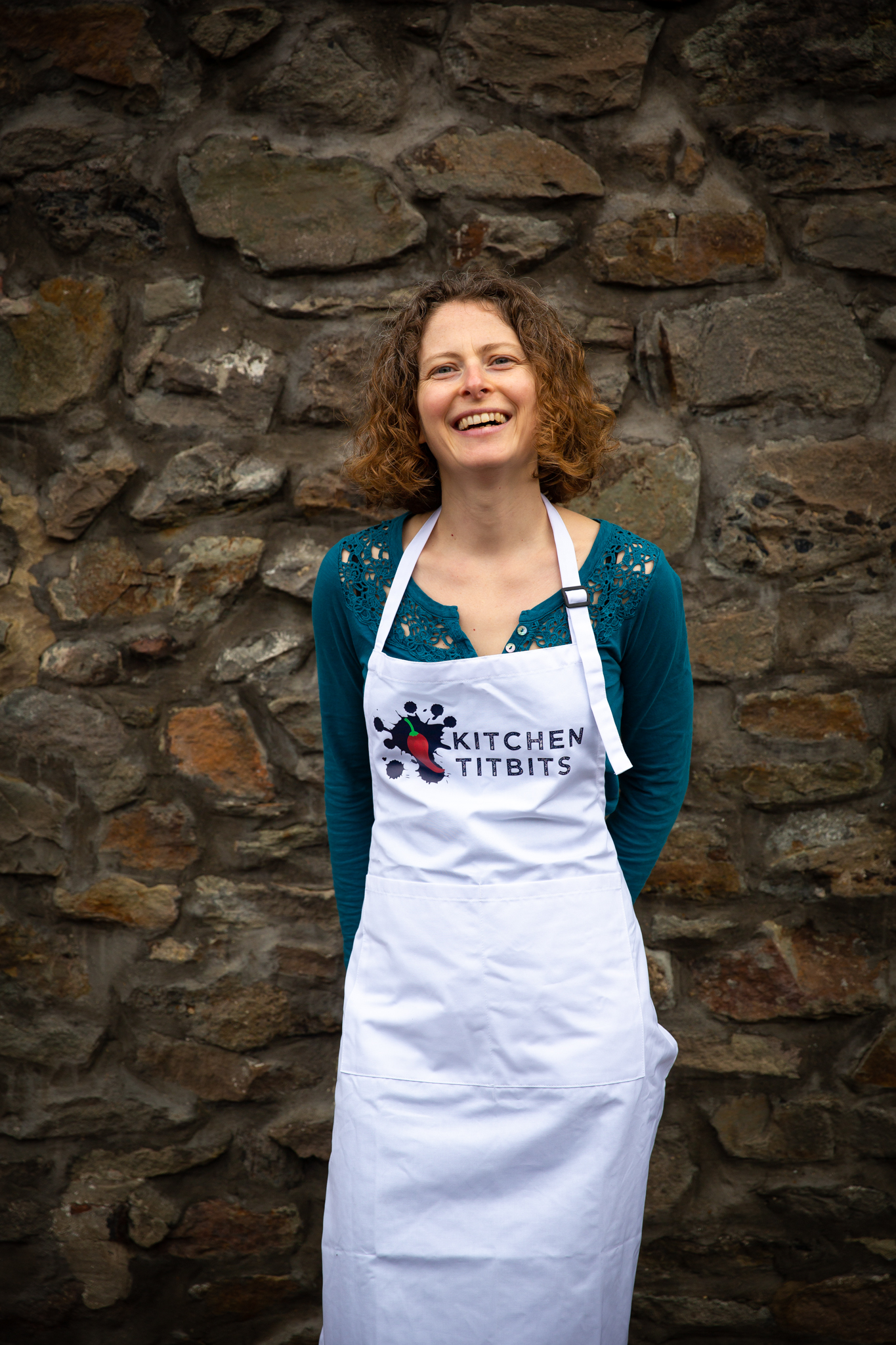 Hi, my name is Sarah, and I run Kitchen Titbits.
I'm a mum of two, living in Bristol, and you'll see plenty of my children, H and A, in my blog posts and across my social media. H is my recovering fussy eater and A is going through a fussy eating phase, not uncommon in children of her age.
I consider myself very fortunate to have grown up cooking with my mum and learning from my grandma, who was able to conjure up a cheap yet hearty meal for about 20 family and friends who'd stop by at a drop of a hat. They taught me the skills needed to provide tasty, nutritious and varied meals for my family without breaking the bank or my back. I learned fundamental life skills which, in my job, I see so many trying to cope without because they haven't had the opportunity to pick them up at home or at school.
My Yorkshire heritage has taught me the skill of thriftiness and the project manager in me (before starting Kitchen Titbits, I was a project manager for 16 years) cannot bear to be dis-organised, without a plan or several lists and not sticking to budget. Useful when keeping on top of your meal planning and shopping.
I've spent time helping in kitchens and cookery schools (I am currently working part time with Little Kitchen Cookery School) and have now found two food charities, close to my heart, with which to volunteer. It's great to be able to offer my skills and my time to help the Square Food Foundation and 91 Ways to Build a Global City.

Why work with me
You might, at some time in your life, invest in a personal trainer, a cleaner, an accountant or financial advisor, a life or a business coach to support you in various aspects of your life. Think of me as your kitchen mentor – your phone a friend for anything food and kitchen related! Kitchen Titbits is my way of being able to share my expertise, knowledge and passion for all things mealtimes with you.
I'm generous with my tips and am here to give you the skills and the confidence you need to easily make them work for you. I practice what I preach and share my meal plans each week to give you inspiration in the hope that you too can eat well as a family and be as adventurous with your food as you want to be.
I'll help you save money, reduce food waste, inspire you to eat a wider range of foods and therefore eat more healthily and work with you to encourage your fussy eater to change their restrictive eating habits.
Most importantly I'll support you to take the stress away from mealtimes – I can show you how to do this in ways which are manageable and fit with your lifestyle and that you can build on over time. You'll come away from my courses feeling more positive and with a renewed enthusiasm for sharing food with your family.
---
A fun and informative evening with Sarah. She offered clear practical advice which I can easily take on board to improve all aspects of family eating. Lots of fun ideas and little tips. I feel inspired and no longer stuck in a rut!
---
For family mealtime tips and support as well as to be kept up to date on events, workshops and courses, subscribe to my newsletter using the form in the black bar below.