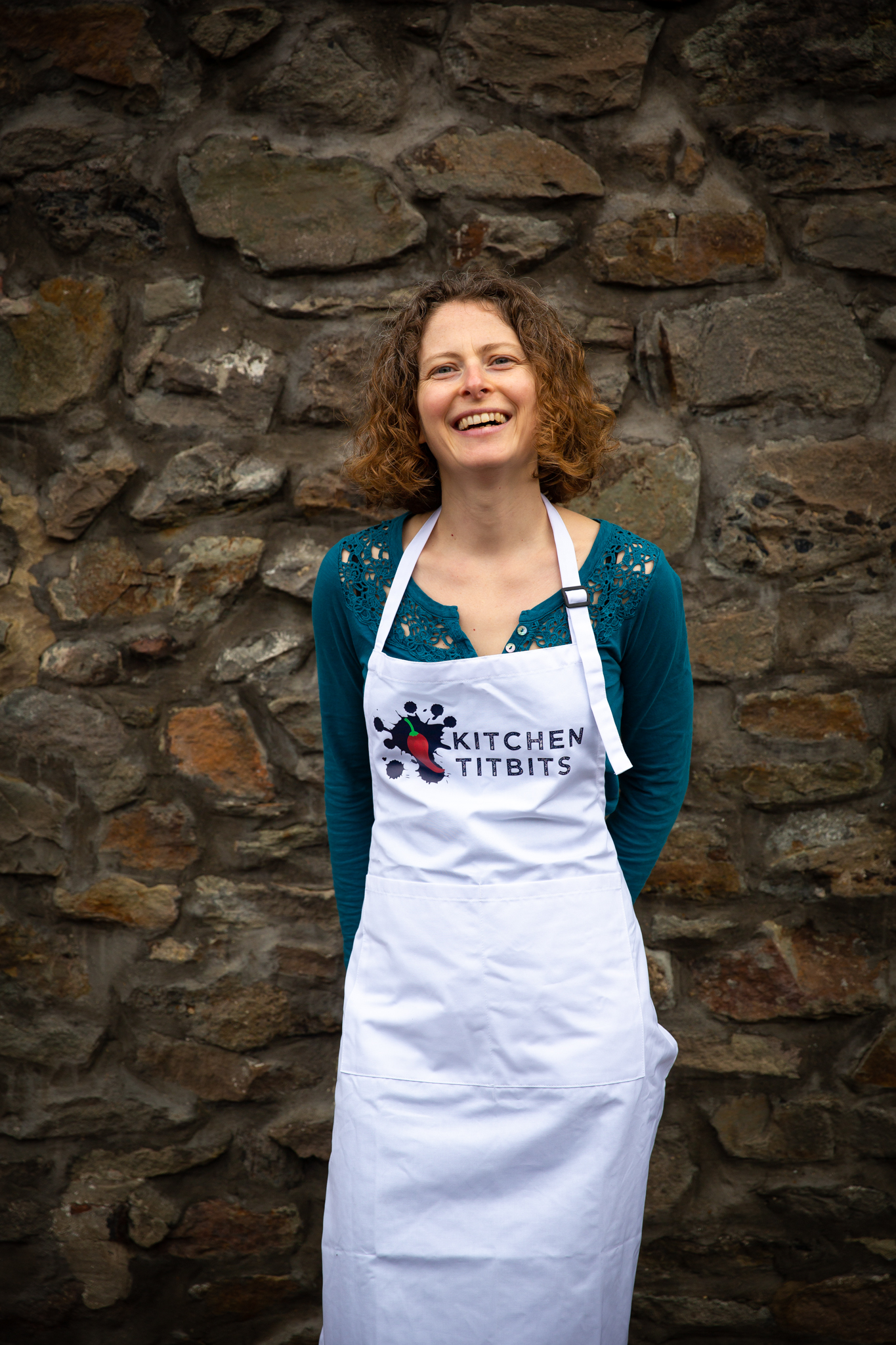 My name is Sarah, and I run Kitchen Titbits.
Food is never far from my mind, and anyone who knows me, knows that I relish a food-related challenge – be that recommending a cookbook for mum's birthday, finding the right restaurant for a family meal, working out what to serve alongside a main dish, needing new, quick mid-week meal ideas, keeping herbs or salad fresher for longer or how to use up the seemingly never-ending cabbage. I have many a helpful titbit up my sleeve, some of which I share on my blog, Instagram feed and Facebook page.
I grew up cooking with my mum and learning from my grandma, who was able to conjure up a cheap yet hearty meal for about 20 family and friends who'd stop by at a drop of a hat. I'm now a mother of two young children and juggling work and family life on a budget, putting all the skills I have mastered to good use, yet enjoying tasty, nutritious, stress-free and varied meals.
My Yorkshire heritage has taught me the skill of thriftiness and the project manager in me (before starting Kitchen Titbits, I was a project manager for 16 years) cannot bear to be dis-organised and without a plan or several lists. Useful when keeping on top of your food planning and shopping.
"I went to an enjoyable and sociable brunch event Sarah organised that was not just wonderful food but a load of useful tips and recipes. The tips were all about how to save money by not wasting food you have already bought. These ranged from how to store salad leaves so they don't wilt, to how to use leftovers in creative and tasty way. And did I mention the food? Three courses, each more inventive and delicious than the one before. It really made me think and I'm going to be a lot more careful and inventive from now on." Veronica