Feeling stuck in a rut when it comes to putting food on the table? I hope you find my recipes accessible, helpful and, above all, tasty.
I understand that it's hard to know where to start when presented with masses of dishes on a website, so to make it easier to digest you might like to follow my recipe of the week or meal plan posts for regular mealtime inspiration. You'll find them on my blog but also posted on Instagram, Facebook and Twitter.
Your weeknight meals sorted will help you to bring back the joy of cooking and eating with some quick and easy meals.
Light dishes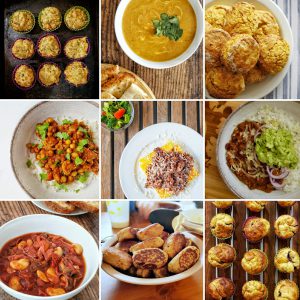 Sweet things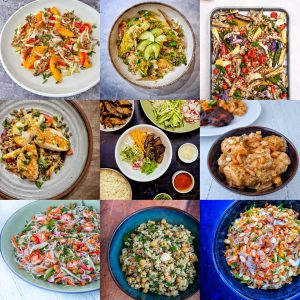 If there's a dish mentioned on my blog or that you see me post on social media for which you'd like the recipe but can't find it here, drop me a line and I'd be happy to share.
---
Sarah's recipes are the perfect mix of tasty and good for us!
For family mealtime tips and support as well as to be kept up to date on events, workshops and courses, subscribe to my newsletter using the form in the black bar below.