Last week I set myself a challenge: to go the week without doing any shopping*, preparing meals just from what was left in the fridge and making use of the freezer and store cupboard. I wanted to demonstrate how meal planning, thinking about what you are buying, having supplies in the store cupboard and a little bit of creativity will help you save on your food bills and reduce your food waste.
I was a little anxious when peering into the veg drawer of the fridge on Saturday evening to start my meal plan – there wasn't a lot there and I do like to have plenty of vegetables with my meals. A quick check of my 'what's left in the freezer and cupboard' lists put me at ease. I was quietly confident I could do this and was eager to see just how varied and interesting I could make our meals.
And so, here's what we ate for breakfast, lunch and dinner over seven days.
Sunday
Breakfast
Lunch
Dinner
Apple and blueberry Danish pastries

Using stewed apple, blueberries and puff pastry from the freezer

Picnic lunch

Using bread rolls and ham from the freezer, cheese, salad bits and fruit from the fridge

Cottage pie

Using a small amount of beef mince from the freezer, carrot, a bit of celeriac, a few mushrooms and some leftover jacket potatoes from the fridge
Monday
Breakfast
Lunch
Dinner
Bircher muesli

Using apple, apple juice, cinnamon, oats and natural yoghurt

Beef sandwiches

Using leftover beef from Saturday and bread made in the bread machine

Beetroot and bean patties, wrap and slaw

Using a tin of haricot beans, a cooked beetroot, a little bit of red cabbage, celeriac and carrot (all past their best) and the end of a tin of Turkish cheese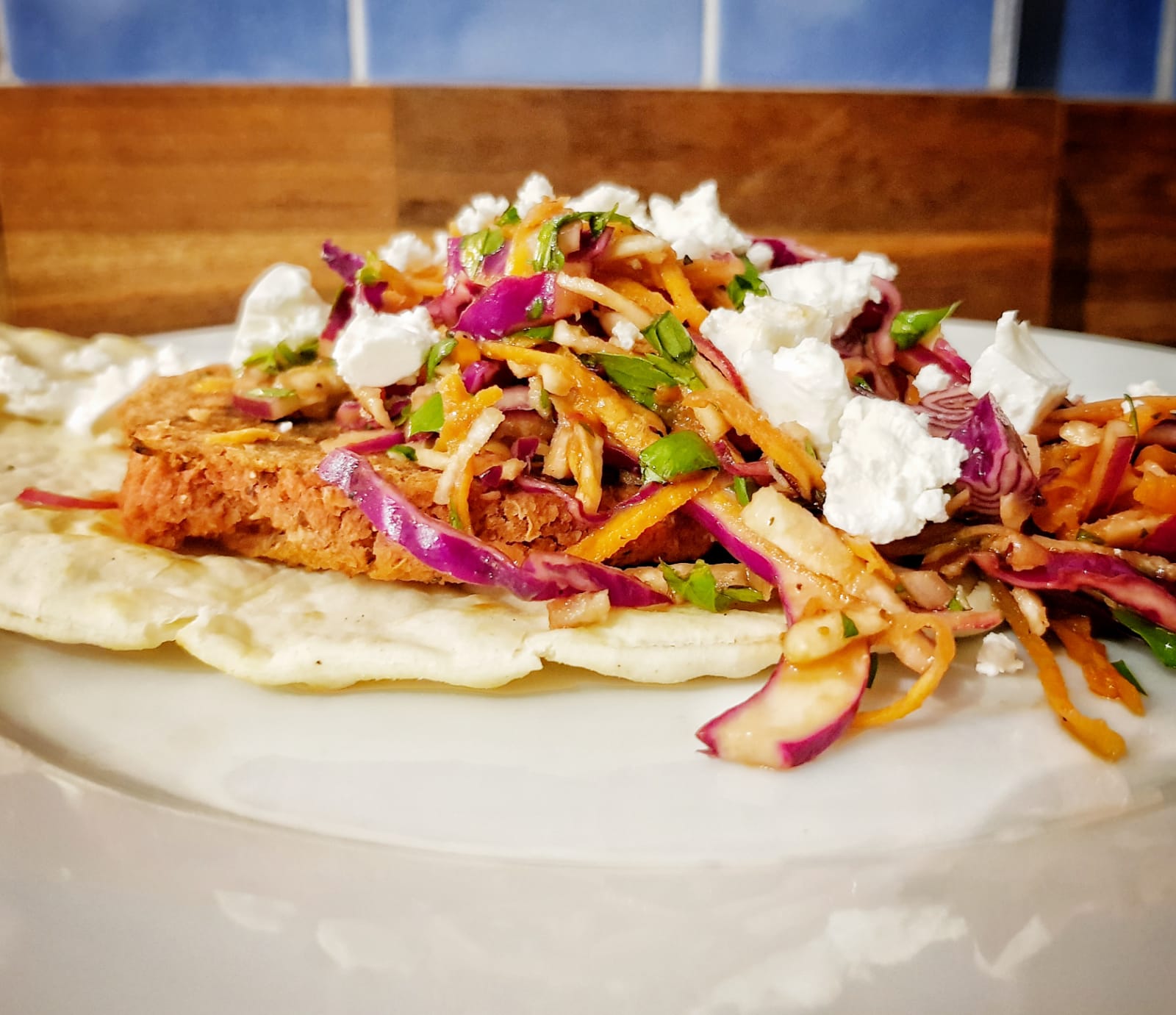 Tuesday
Breakfast
Lunch
Dinner
Toast
Beef and slaw wrap for one

Using one lonely wrap, the last of Saturday's beef fried up and yesterday's slaw leftovers

Smoked haddock chowder

Using onion, potato and a tin of sweetcorn from the store cupboard and frozen smoked haddock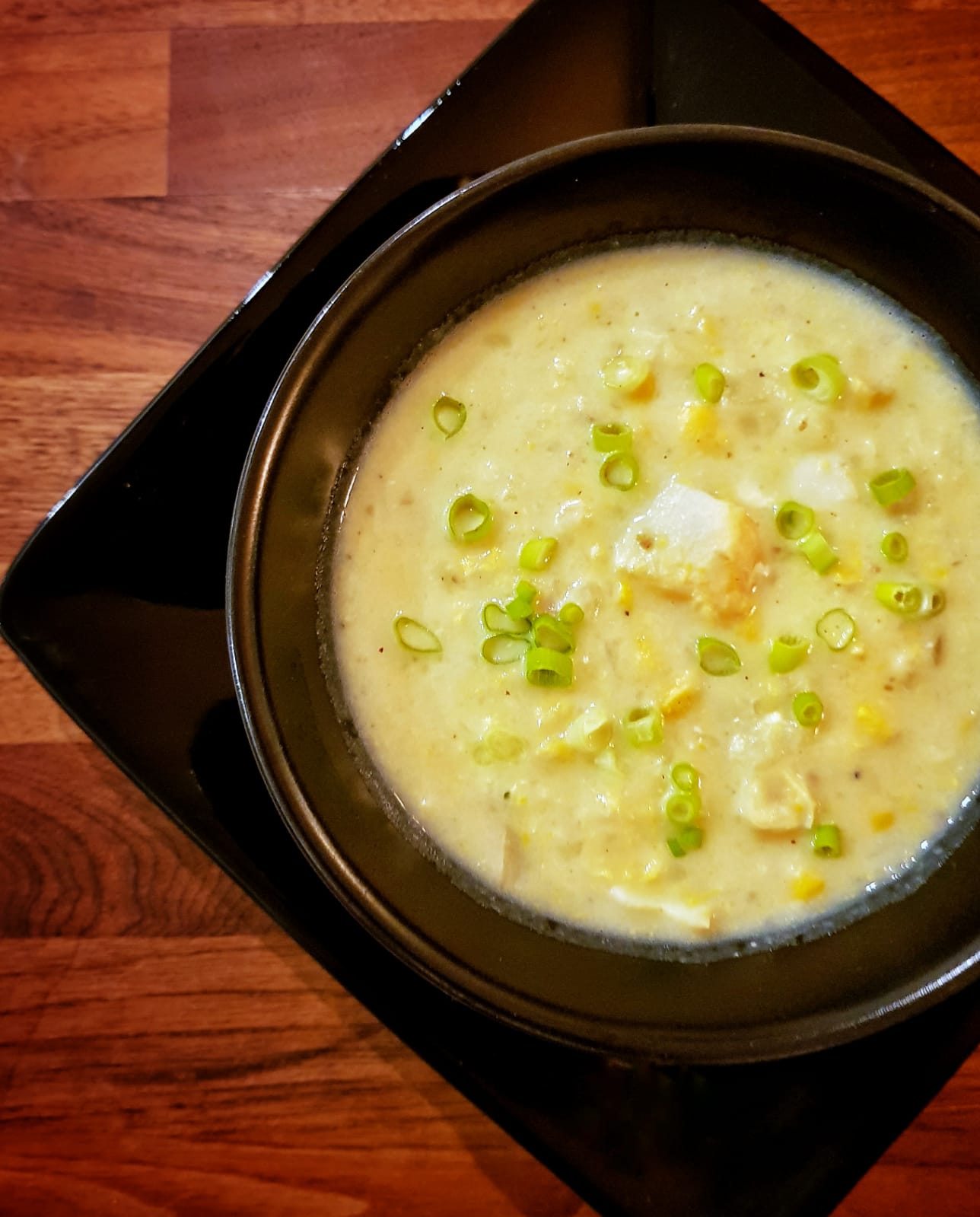 Wednesday
Breakfast
Lunch
Dinner
Bircher muesli
Chowder

Last night's leftovers

Roast pork fried rice

Using surplus rice and roast pork from the freezer and a few bits of veggies (a few sugarsnap peas and baby sweetcorn, frozen peas and dried shiitake)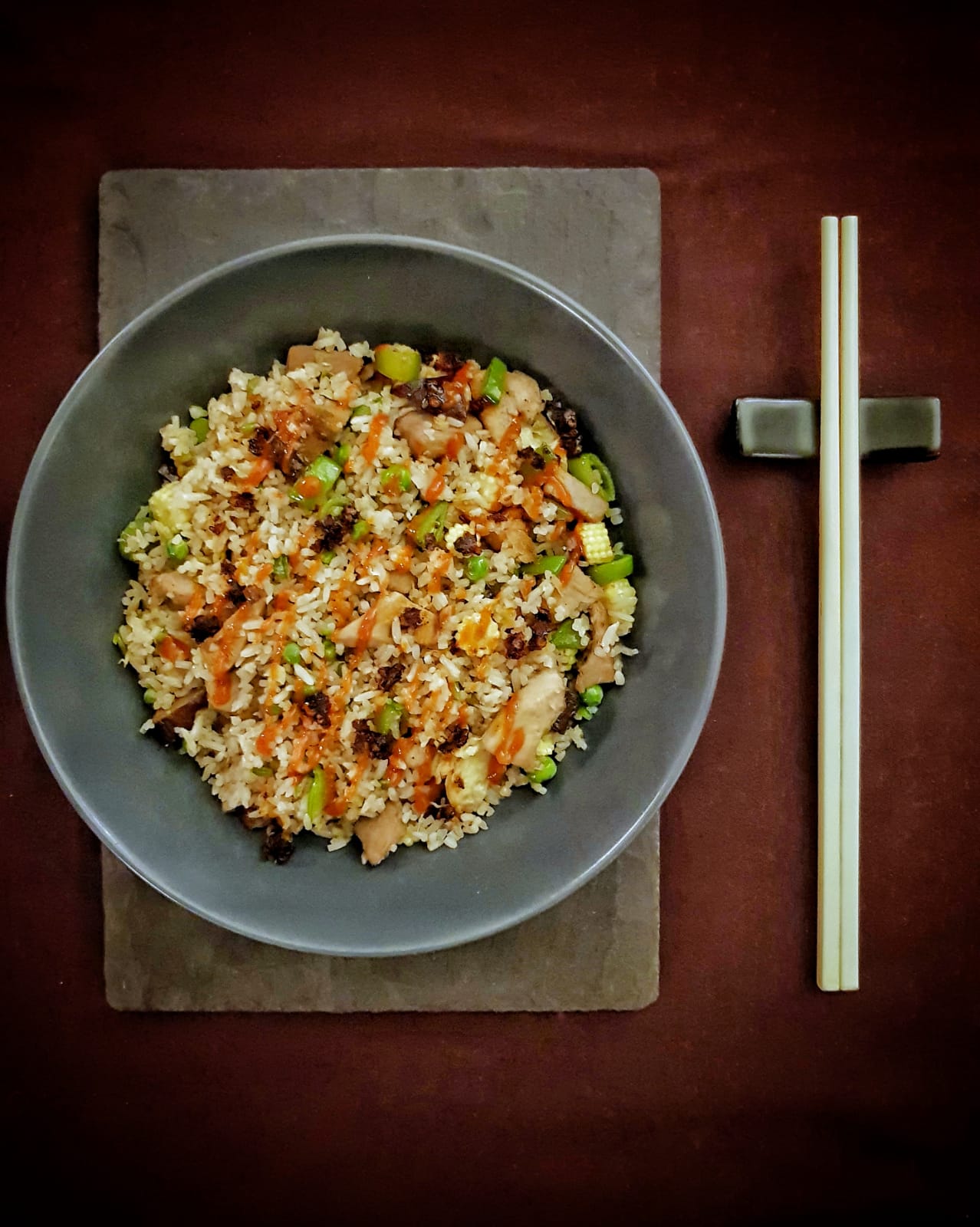 Thursday
Breakfast
Lunch
Dinner
Toast

The rest of Monday's bread was sliced and went in the freezer for when needed

Work lunch out

Though I had a bit of pork left that I could have done something with

Roasted cauliflower and chickpea curry with rice

Using frozen cauliflower, a tin of chickpeas, a tin of tomatoes, a jarred curry paste and the last scraps of a bunch of coriander
Note: I bought the coriander on 19/09 with a best before of 22/09 and what was left was still going strong on 28/09. See my video for keeping herbs fresh – it really works!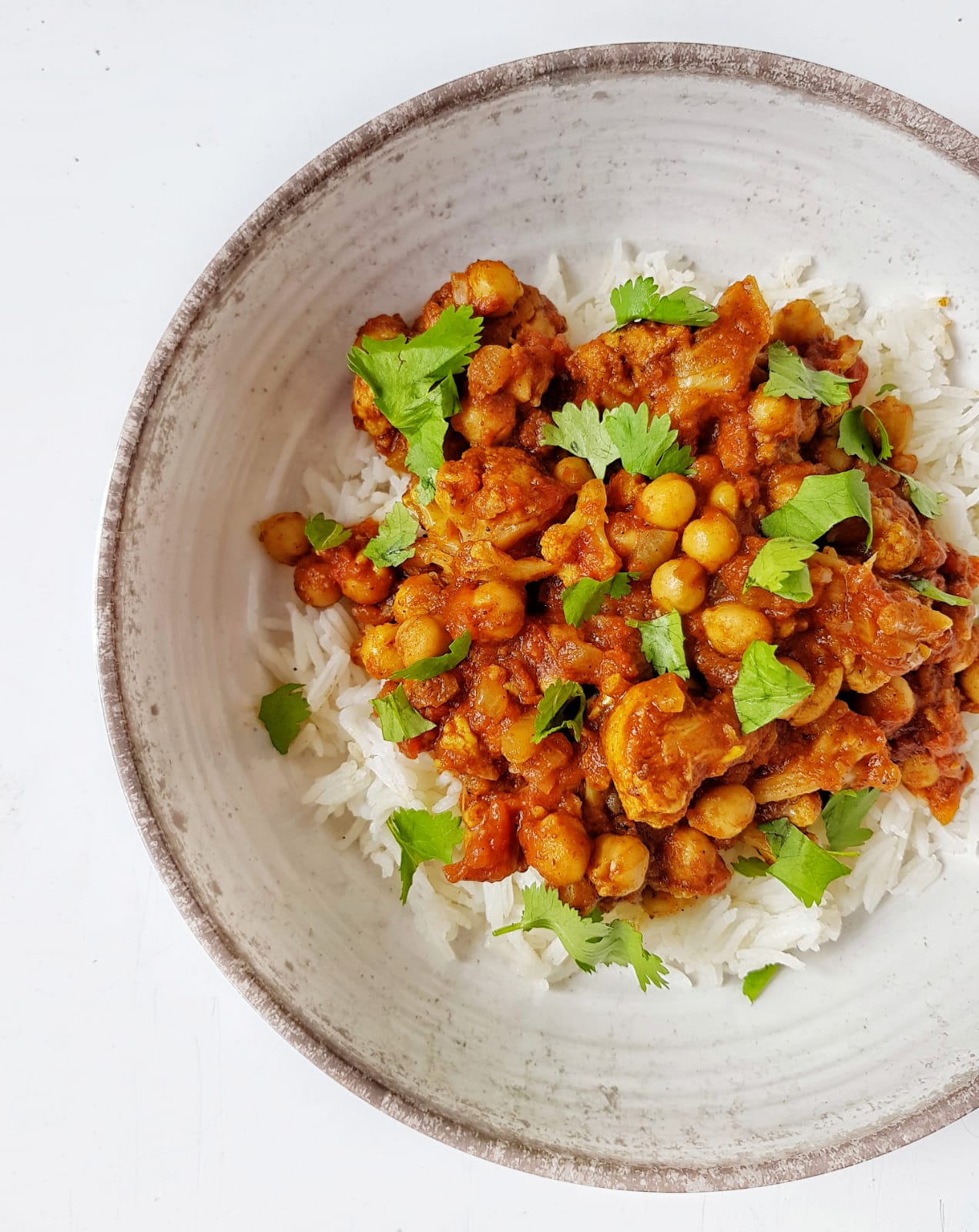 Friday
Breakfast
Lunch
Dinner
Porridge with frozen berries
Leftover curry with added frozen spinach
Mexican 'lasagne'

Using batch cooked chilli and corn tortillas from the freezer, leaving just a cheese sauce to make
Saturday
Breakfast
Lunch
Dinner
Toast and eggs
Pasta and tuna
Bread gnocchi with roast tomato sauce

Using crusts stored up in the freezer, the end of the Grana Padano and the remainder of a punnet of tomatoes well past their best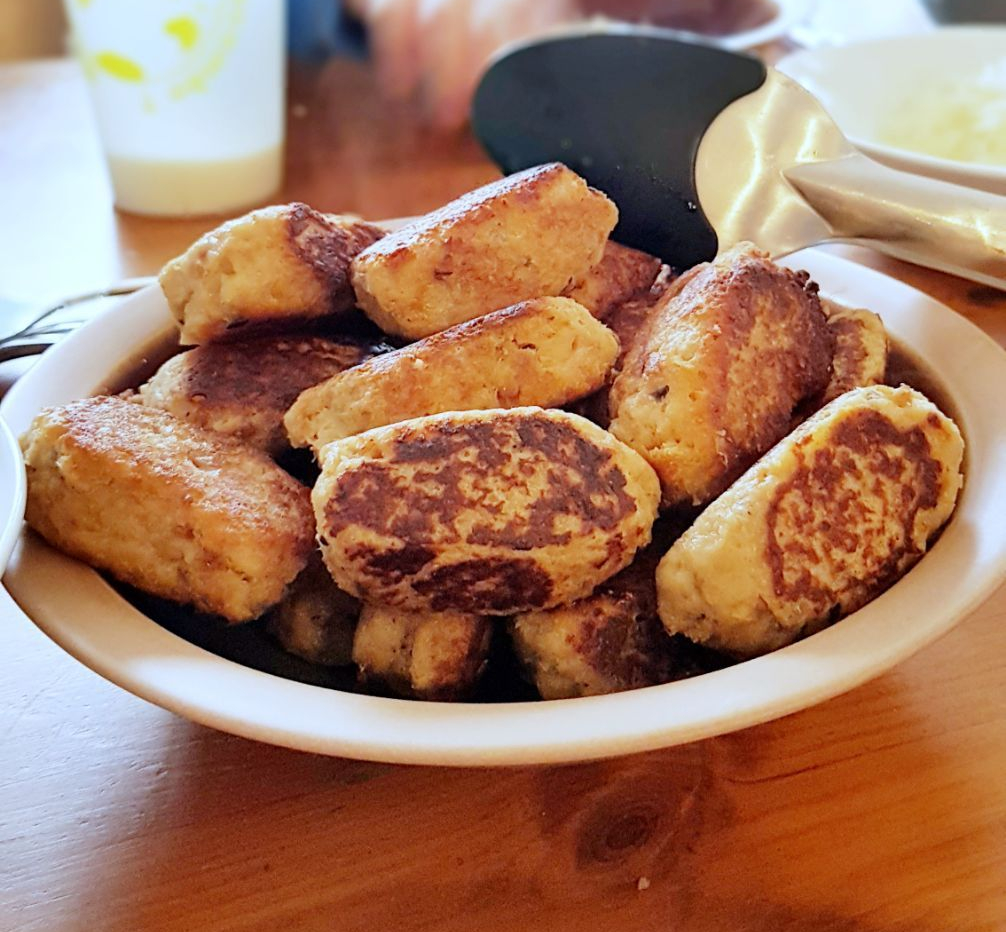 How do you think you would fair if set this challenge? Could you plan to use every last scrap from the fridge, letting no food go to waste? Are your store cupboard, fridge and freezer well and thoughtfully stocked to see you through till pay day, to provide nourishment when there's an unexpected change of dinner plans or to help you deal with feeding a surprise visitor?
Why not give it a go? Set the parameters in which you think you can work so that your goal is achievable (maybe the first time you need to allow the purchase of milk, bread and fruit or just do the challenge over 5 days) then next time make the challenge harder.
* I did buy milk for my two young children, although I could have been stricter with myself and not bought any milk if I'd had milk powder in the cupboard (perfectly adequate for the white sauce in the lasagne and gnocchi).