What is Incredible Edible Bristol?
Incredible Edible Bristol are inspiring the people of Bristol to make use of any spare piece of land to grow food. Not only that, but they have also created over 30 edible gardens and parks around the city, growing food which we can all pick and eat for FREE. From street corners to station platforms and church grounds there is a food network to tap into, simply join the urban food trail.
Who's behind Incredible Edible Bristol?
Incredible Edible Bristol is a grassroots, citizen-led voluntary organisation inspired by the values and success of the Incredible Edible movement and other similar urban projects around the world. It's led by horticulturist, Sara Venn, but as she says, 'if you eat, you're in' too.
What makes it great?
For many living in and around the city centre there isn't the space at home to get outside. We're incredibly lucky to have a lot of green space for exercising, playing and socialising, but what was missing was the opportunity to grow food in an urban environment. It's such a joy to be able to see how fruits and vegetables grow, to taste them fresh from the ground or to be able to discuss where our food comes from with our children – Incredible Edible Bristol makes this possible.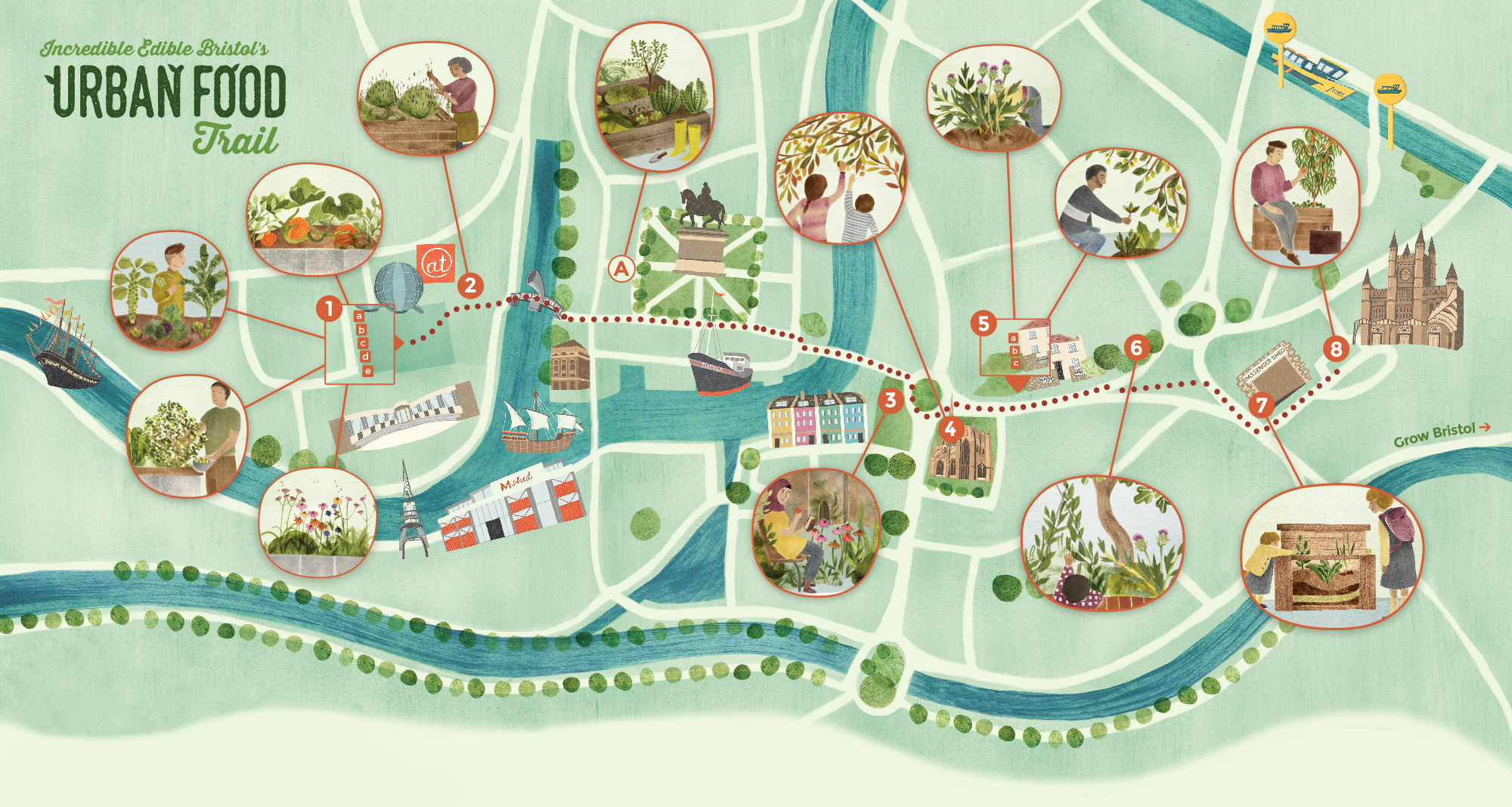 How can you support Incredible Edible Bristol?
Take the urban food trail and see what delights you find for dinner on your way round. Maybe you can pick some herbs on your lunch break or pull up a few potatoes on your way home. It's there for you to enjoy.
Start your own project on any bit of land you can, plant some seeds and see how it goes. A window box, a small corner of your garden, ask about using a scrap of land in a corner of the park, a patch of ground at your child's school or having a planter outside your office, or perhaps talk to a neighbour about using their neglected garden. No matter how big or small, see what you can get growing, harvesting and eating.
Join an existing group who tend to the edible gardens that have already been set up. Become a friend by volunteering some time and benefit from some fresh air, exercise and a natter.
Or simply make a donation to help with the running of this flourishing project. Donations are needed to buy seeds and plants as well as to maintain the gardens.