Have you ever stopped to calculate how much you spend a week on food? If you saved your receipts and took a look at what you spent over a month, would you get a big shock?
If you have a food budget, do you stick to it?
How much of the food you buy goes to waste?
If you have no idea how much you spend, spend way beyond your budget, or are wasting a huge amount of what you buy, you're not alone.
But how much should you be spending? That's up to you and depends on the resources you have available and, of that, what you are willing to spend on food. But let's have a look at some figures as a starting point for determining what might be reasonable.
According to the Office of National Statistics report on family spending in the UK for 2017, the average total household spend was £554.20 per week. Of that £554.20, we spent an average of £58 per week on food for the home, that's 10% of our total expenditure and a whopping £3,016 over the year. According to NimbleFins, average food costs for an individual are £1,250 per year.
This average weekly food spend varied across the different regions of the UK, the highest spend being in Northern Ireland and the lowest in the North East of England.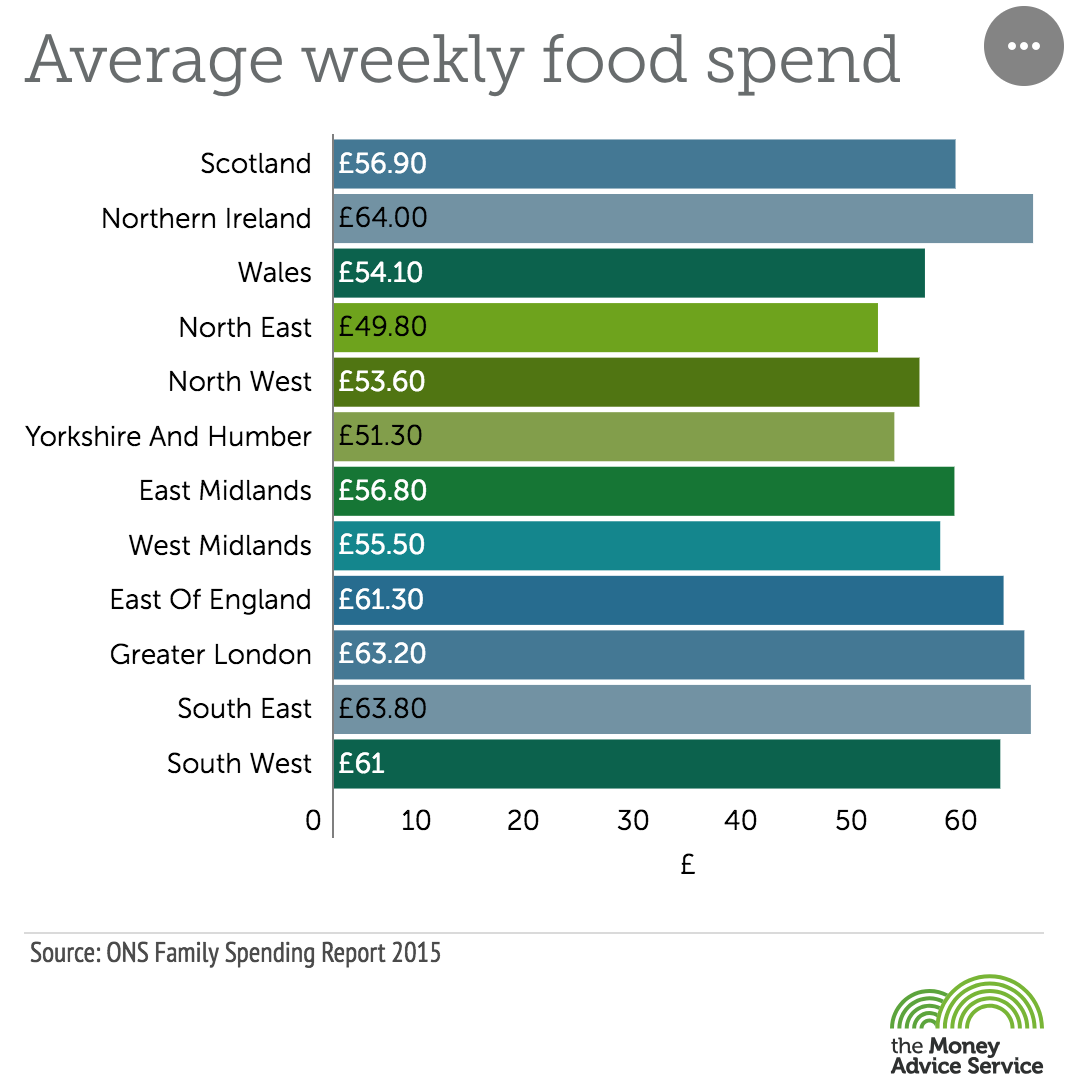 The 30-49 year age group spent the most, and above the national average, at £65.60 per week, with the 50-64 year age group following closely behind with a spend of £63.90 per week.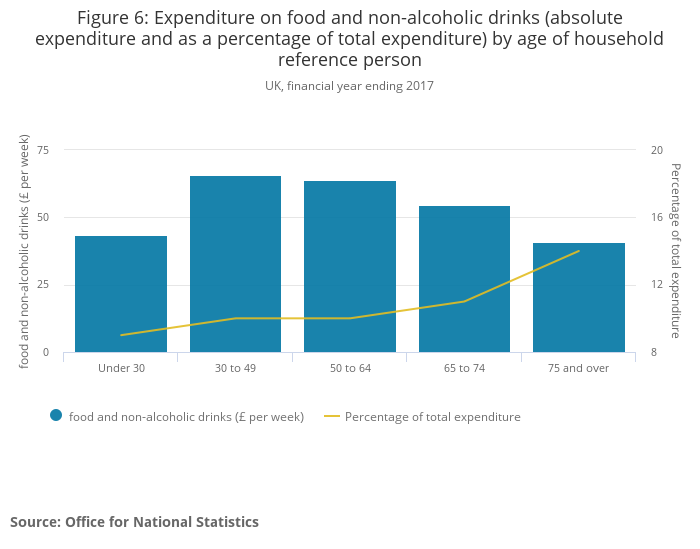 What are we buying? The biggest outlay was on meat (£6.30 a week) and preserved and processed meats (£6.10 a week). We also spent £2.40 per week on bread, a lot more of which would have gone to waste than the £1.90 per week spent on chocolate! According to Love Food Hate Waste, a shocking 20 million slices of bread are thrown away every day in the UK.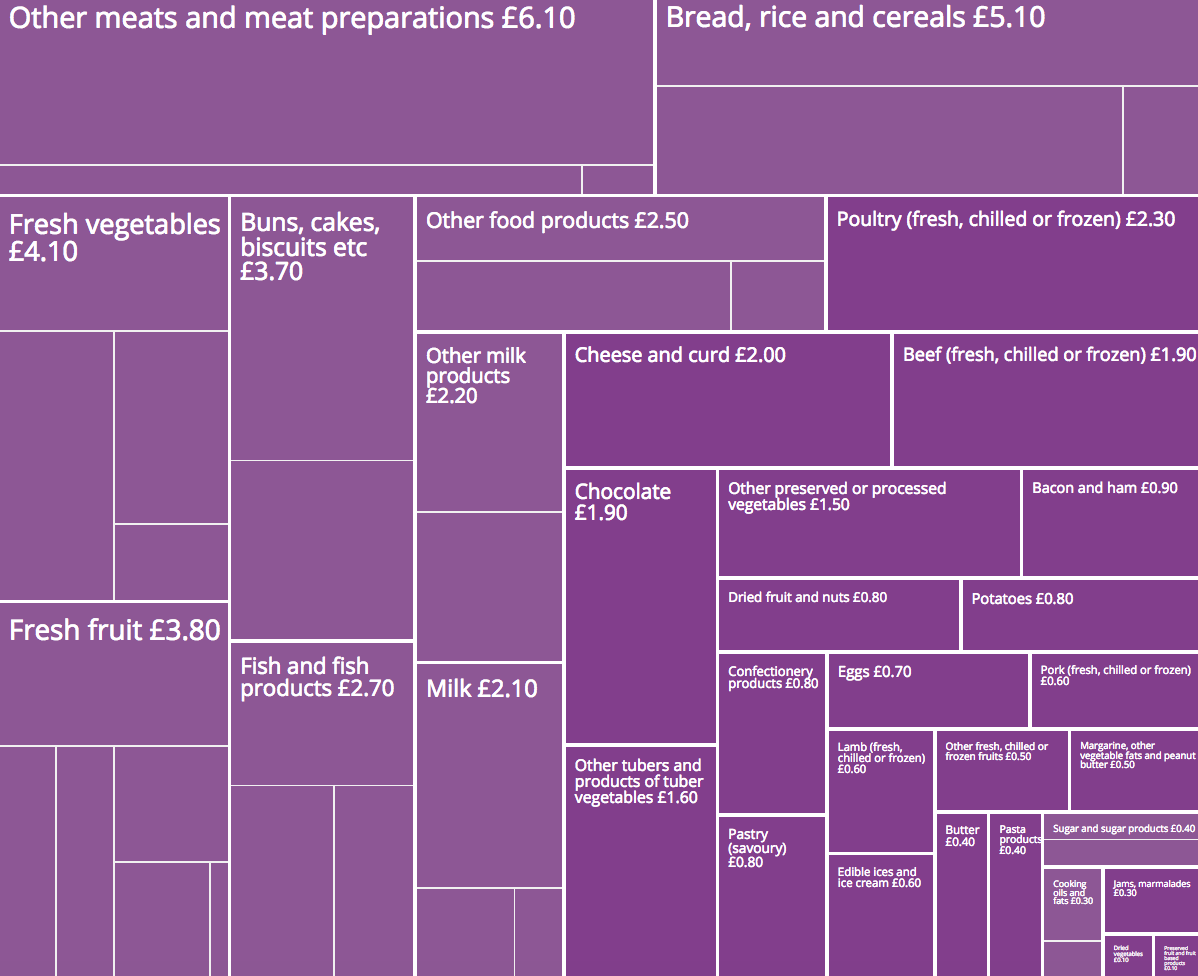 How do you compare? If you think that your food spend is out of control and you're guilty of throwing a lot of that food away, there are some easy ways to quickly get on top of it. Get in touch to book your Kitchen Titbits session and find out how.