Stir Crazy is the third book by Ching He Huang that I own. Chinese Food in Minutes and Chinese Food Made Easy have been on my cookery bookshelves for years; they're well-thumbed and I'd recommend them whole-heartedly. I don't think it'll be long before this book is as well splattered as the other two.
It wasn't the healthy-eating slant of the book that grabbed me, although that's generally how I like to eat and stir-frying is one of the healthiest ways to cook, but more the access to some new recipe ideas that don't require much prep time.
So many of the recipes in Stir Crazy can be on the table within 30 minutes. The majority require few ingredients, they're easy to follow and everything I've tried has been, for want of a better word, delicious! Ching has a loveable personality and her food is just as appealing.
Unusually, this book is predominantly vegetarian with a large section dedicated to vegetable main dishes. Not only that, a good number of the meat recipes could easily be made veggie by substituting, for example, tofu or aubergine (the Ginger pork and Chinese broccoli I tried is a good example of this).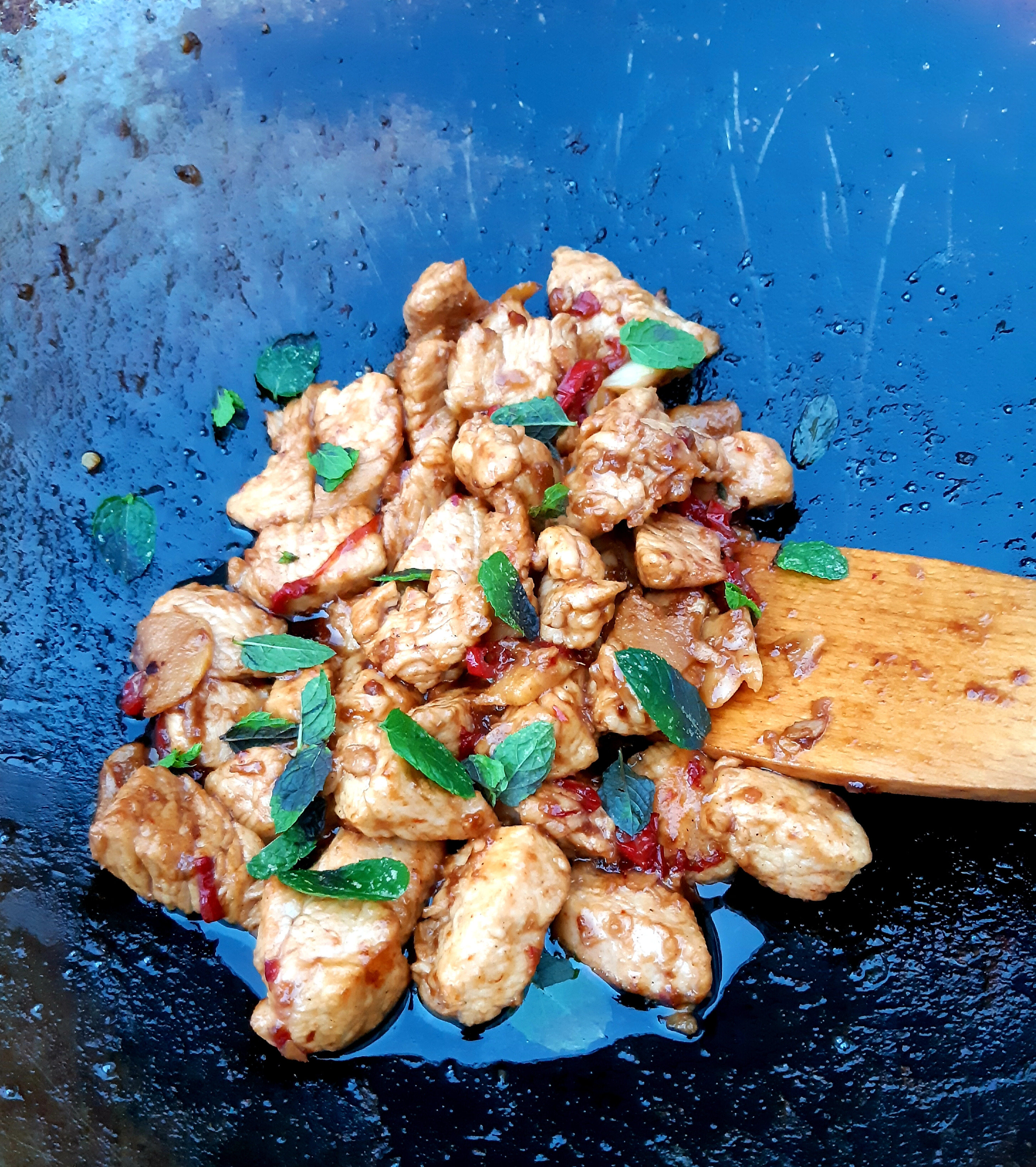 For those not used to wok cooking there are lots of tips to give you confidence and help you master the art, including some simple rules for the order in which to add ingredients when you start to make your own stir-fries.
There are plenty of photographs to entice you, some takeaway favourites made healthier (Chicken with Chinese curry sauce has Friday night tea written all over it!), unusual ways to use seasonal ingredients (Curried courgette and lotus root/water chestnut fried rice), updated classics (Three cup chicken) and a Chinese take on brunch (Spring onion porky potatoes).
It is one of just a few books where I'd like to cook almost everything in it and I'm likely to actually do it.