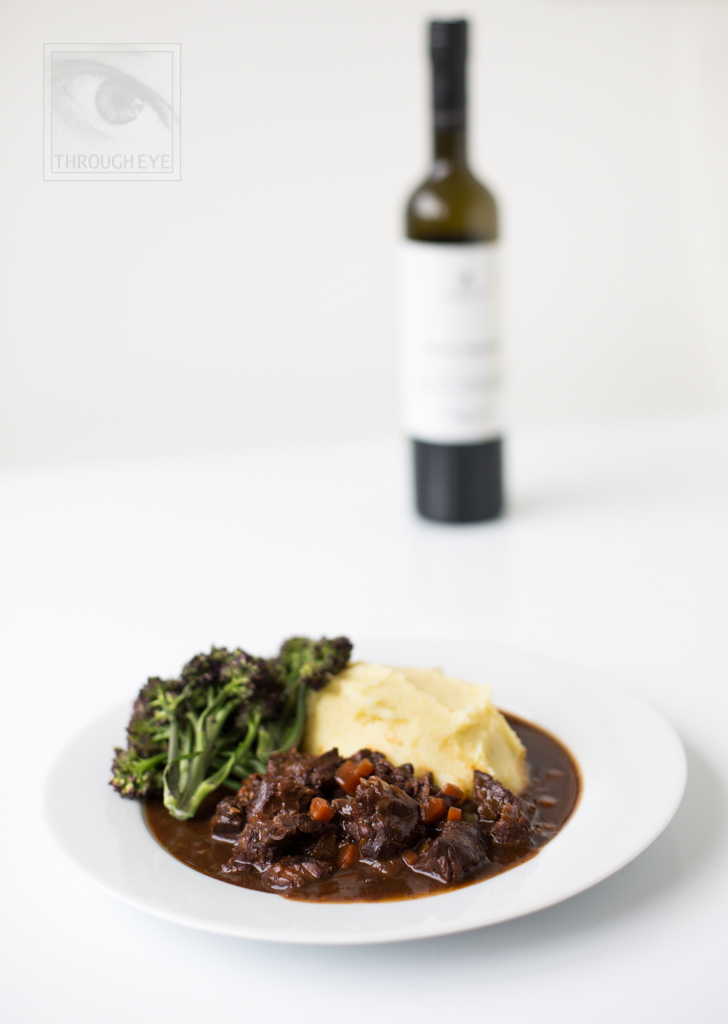 In my opinion, this is quite simply the best stew EVER!
A good, simple winter warmer slow cook dish to serve with creamy mash. Any leftovers cook down even further into a ragu to serve with pasta.
Serves 4
Preparation time: 15 minutes
Cooking time: as long as you can give it, minimum 3 1/4 hours
Ingredients
4 tbsp olive oil
1 onion, finely chopped
1 large clove garlic, finely chopped
2 medium carrots, cut into a small dice
2 tbsp seasoned flour
500g diced beef shin
salt to taste
1 tsp ground white pepper (I use Sarawak pepper because the liquorice notes complement the sherry)
1 tsp tomato puree
150ml Pedro Ximenez (PX) sherry
200ml beef stock
1 bay leaf
1 dried Guindilla chilli (or a small regular dried chilli)
Method
Heat one tablespoon of the oil in a large frying pan over a medium heat. Add the onions and gently fry until soft and translucent.
Add the garlic and carrots and cook for around 5 minutes until the garlic loses it's pungent smell and the carrots start to soften. Transfer to a casserole pan or slow cooker.
Coat the beef in the flour. Turn up the heat under the frying pan, add the remaining oil and when hot, add the beef and fry until brown all over. Don't overcrowd the pan – if you need to, you can brown the beef in two batches.
Turn the heat down again before adding the salt, pepper and tomato puree. Stir continuously to allow the tomato to cook out without burning for a minute or so.
Pour in the PX and beef stock, stirring to pick up any bits from the bottom of the pan. Drop in the bay leaf and chilli.
Turn up the heat and bring to the boil before transferring the sauce to the casserole pan or slow cooker.
Cook in a low oven (140 degrees C) or slow cooker (set to low) for as many hours as you can allow it but a minimum of three.
Fish out the chilli after an hour – by this point it will have imparted a warmth to the dish without overpowering the flavour of the sherry.