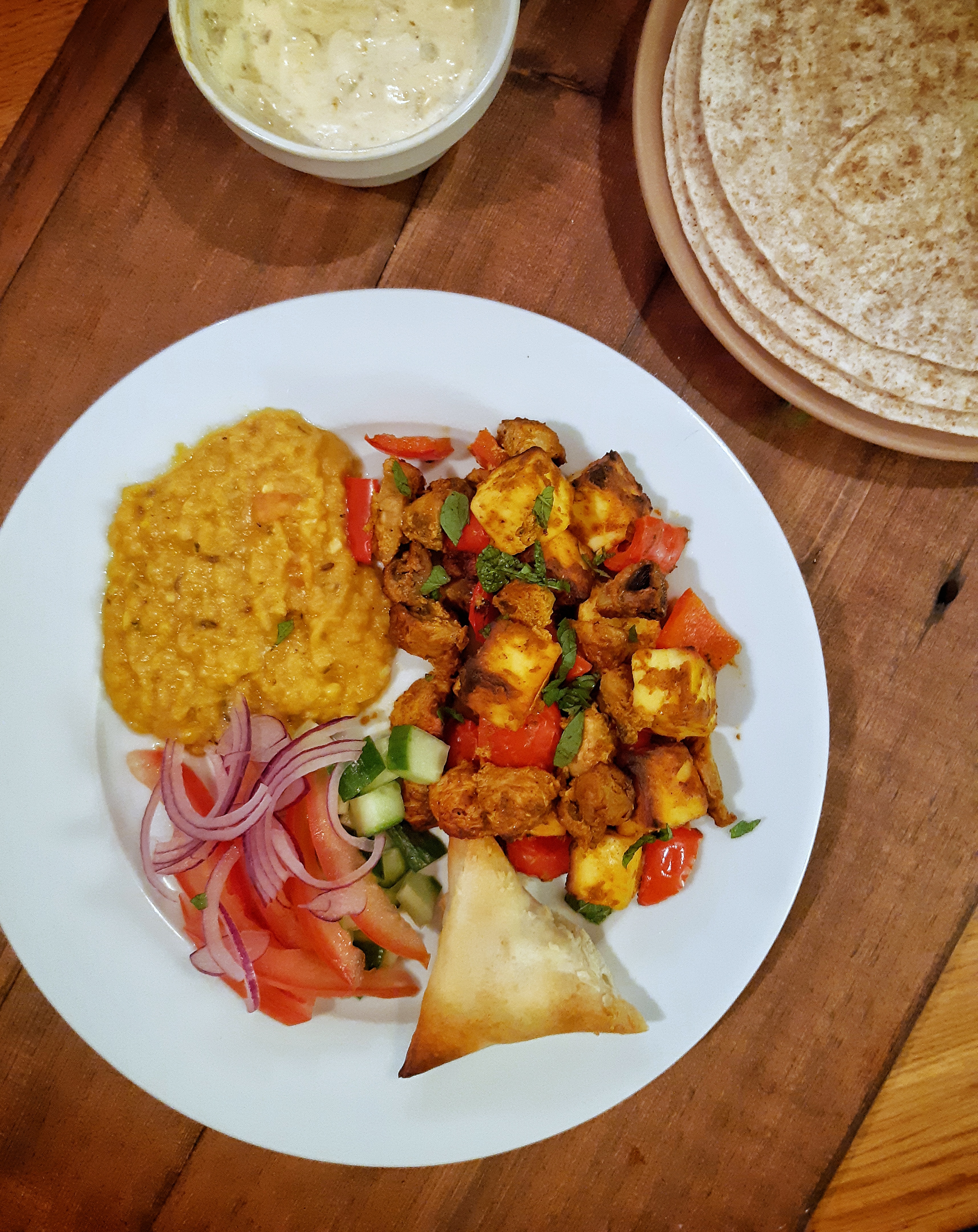 I know I could quite quickly and easily make up a spice paste for this dish using freshly ground spices, but sometimes it's OK to cheat. One of my most used cheat ingredients is a spice paste and once I have a jar open, I like to find ways to use it up. This recipe is ju
I serve this with naan/chapattis, a simple salad of sliced tomato and red onion, lime pickle yoghurt and dhal. Maybe a samosa too if I'm feeling really greedy!
Serves 2
Ingredients
1 heaped dessert spoon Pataks Tikka Masala paste (make sure it is the paste and not the sauce)
2 heaped dessert spoons natural yoghurt
200g mushrooms, quartered
1 pack paneer (approx 250g), cubed
1 red pepper, cubed
Method
First make a marinade by mixing the spice paste and yoghurt together in a large bowl.
Put the mushrooms and paneer in the marinade and coat well.
Cover the bowl and put in the fridge to marinate for several hours, if you have the time. You could leave it out of the fridge and marinate for 10 minutes or so if you're not able to prepare this in advance.
Turn the oven on to the highest setting (about 220C) and pre-heat.
Tip the mushrooms and paneer onto a roasting tray along with the peppers.
Roast for 10 – 15 minutes, or until the paneer has a good deep colour.