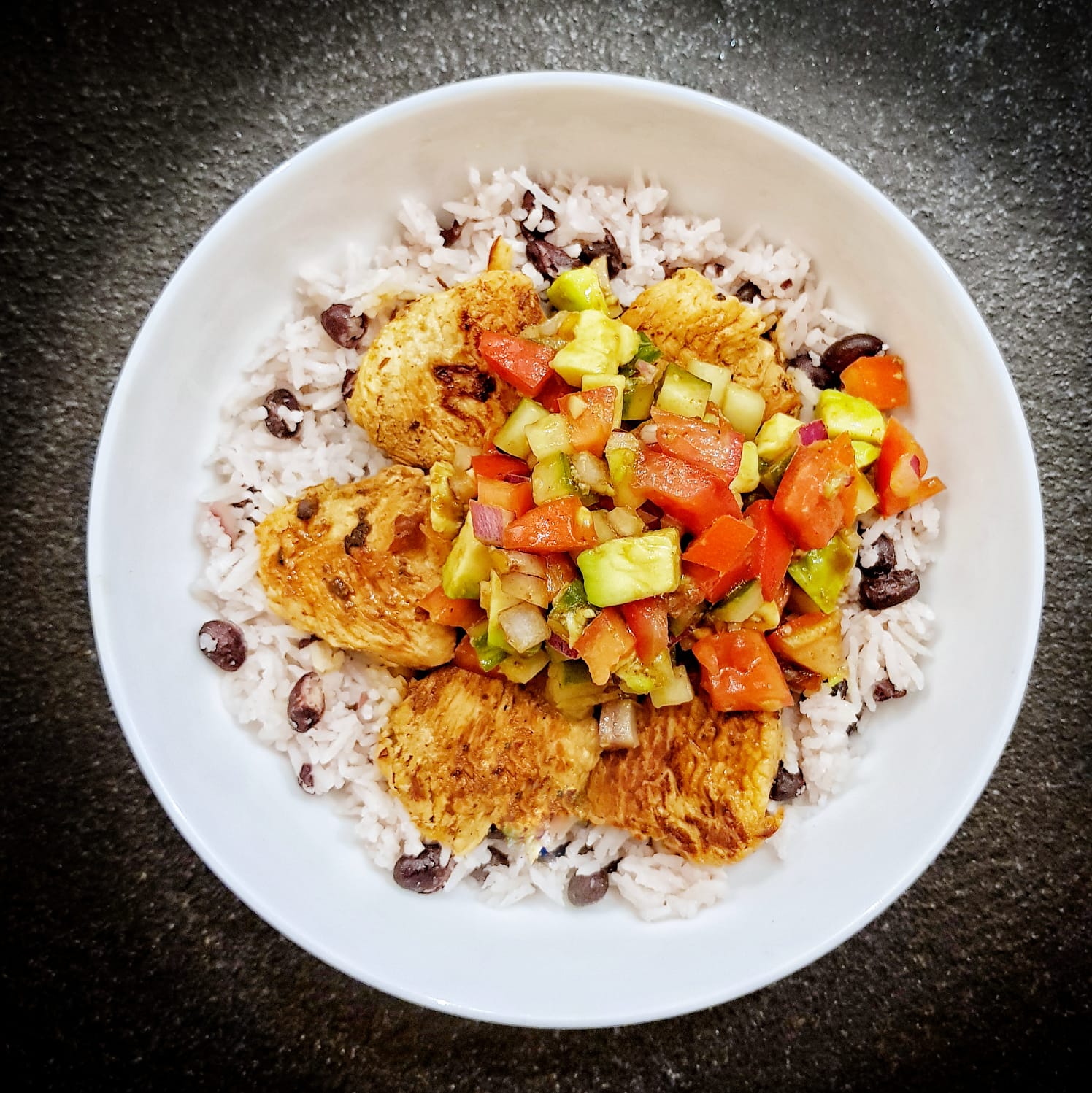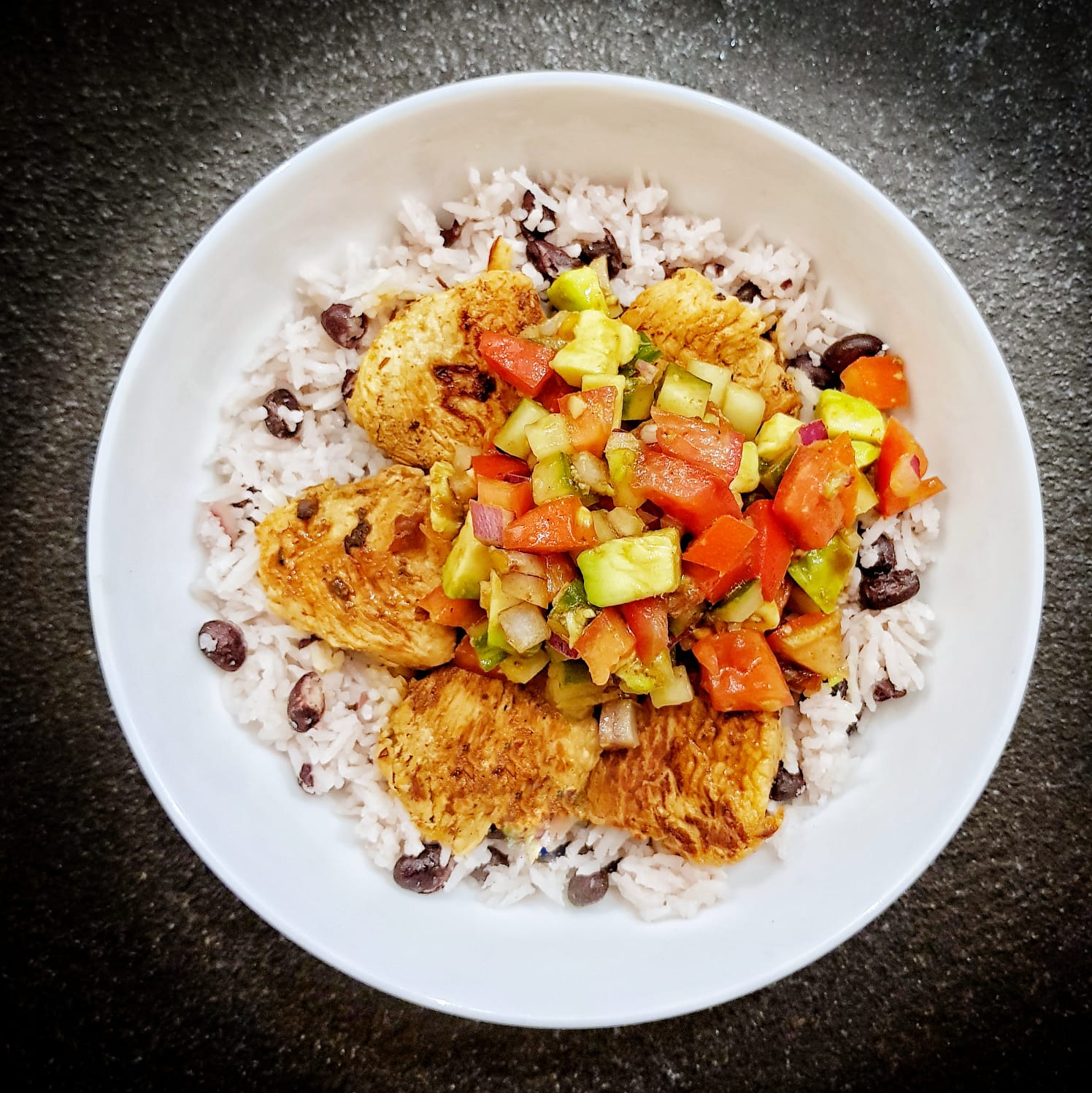 Feel free to use chicken or turkey breast for this one. The warming, zingy marinade doubles up as a dressing for the avocado salad to help save you time and effort. I serve it with a coconut rice and black beans, but you could serve it with plain rice, in a wrap or even with some tortilla chips.
Serves 2
| | |
| --- | --- |
| Ingredients | Equipment to have ready |
| 1 small clove garlic, crushed | Chopping board |
| 3 chipotle en adobo, finely chopped or 1 heaped tsp chipotle paste (Gran Luchito is a good brand) | Sharp knife |
| Grated zest of one lime | Mixing bowls |
| Juice of one lime | Frying pan |
| 1 tbsp olive oil | Teaspoon measure or a teaspoon |
| Salt and pepper | Tablespoon measure or a tablespoon |
| 2 chicken or turkey breasts, sliced | Fine grater or zester |
| 1/3 cucumber, cut into small chunks | |
| 2 tomatoes, cut into similar size pieces as the cucumber | |
| 1 avocado (ripe but not too soft), cut into similar size pieces as the cucumber | |
| 1/4 red onion, cut into similar size pieces as the cucumber | |
Method
Make the marinade/dressing in a mixing bowl large enough to hold the meat by mixing together the garlic, chipotle, lime zest, half the lime juice, olive oil and salt and pepper. Taste and check that you're happy with the heat and the zingyness. Add more lime juice, chipotle or salt and pepper to taste.
Transfer two thirds of the marinade/dressing to a mixing bowl large enough to hold the salad. Add the remaining lime juice and put the bowl to one side.
Put the sliced chicken or turkey breast in the first bowl containing one third of the marinade/dressing and marinade for at least 15 minutes.
When you're ready to cook, put the cucumber, tomatoes, avocado and red onion in the bowl with the reserved marinade/dressing and stir well.
Heat a frying pan on a high heat before tipping in the meat. Spread it around the pan so that the pieces of meat aren't piled on top of each other then resist touching for a good few minutes to allow the meat to brown and caramelise. Turn the pieces over and brown on the other side.
Once the meat is cooked through, add a splash of water, approx. 50ml, to deglaze the pan (pick up the yummy sticky bits) and create a little sauce. Stir and cook for a few minutes so the sauce thickens and becomes syrupy. Turn off the heat and serve straight away with your salad and rice, wrap or tortilla chips.