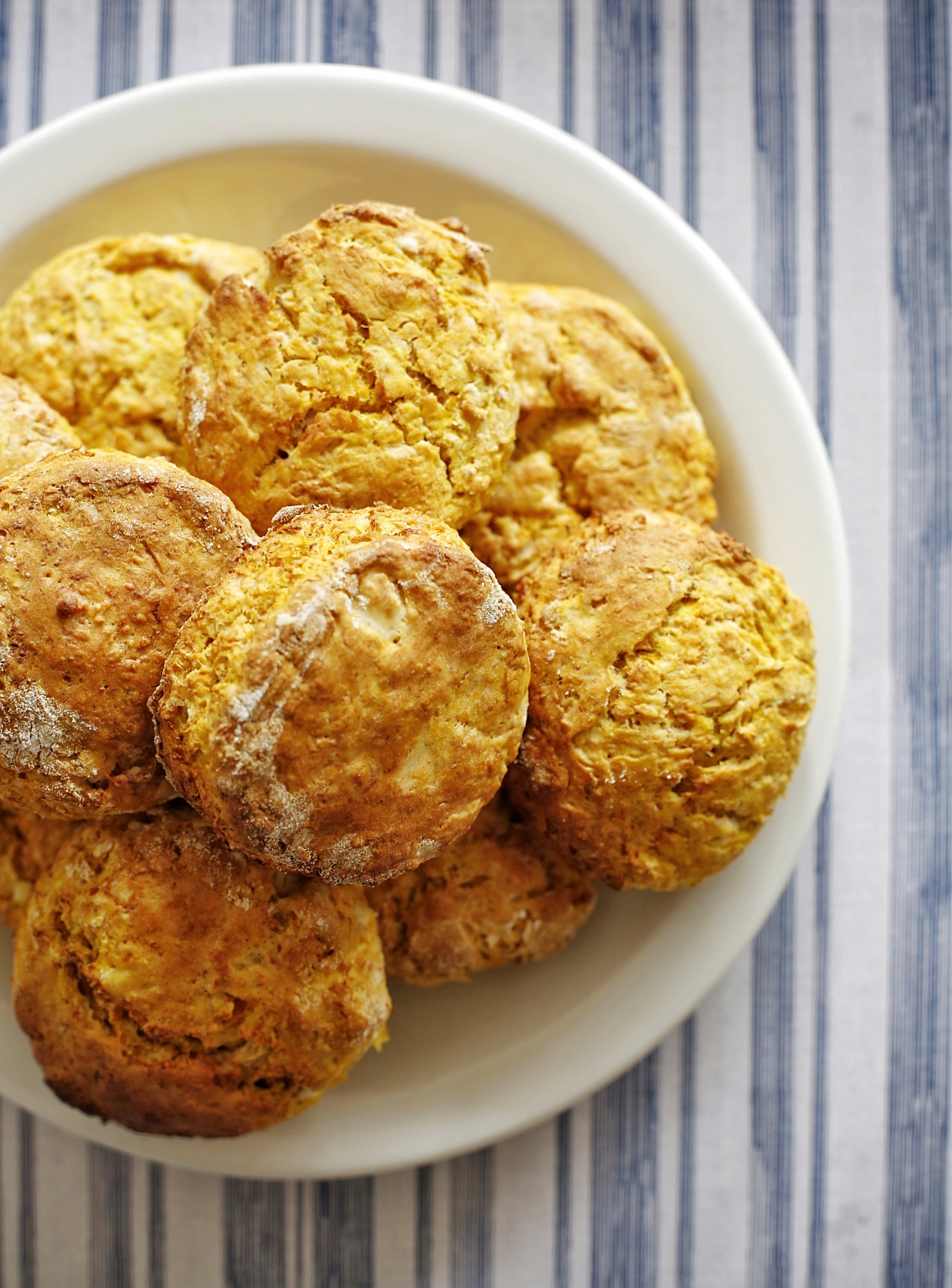 I like mine for lunch with a little extra feta and roasted red pepper.
You only need half a medium-sized butternut squash for this recipe, so it's great for using up any leftover squash. Alternatively, you could cut it in half, roast the whole thing and freeze half. Scoop out the flesh and transfer to a Tupperware container to use for another batch of scones.
Feta can go off really quickly once the pack is open, so be sure to put the other half of the block in the freezer if you can't use it. It'll be perfect for the next batch of scones you make!
Don't fancy or don't have squash? Try sweet potato instead. And of feta isn't your thing, a mature cheddar or some blue cheese would work just as well.
Makes around 8 scones
| | |
| --- | --- |
| Ingredients | Equipment to have ready |
| 40g cold butter, cubed | Chopping board |
| 150g self-raising flour | Sharp knife |
| 75g wholemeal flour | Mixing bowl |
| 2 tsp baking powder | Teaspoon measure or a teaspoon |
| 1/2 medium-sized butternut squash roasted, scooped out of the skin, mashed and cooled | Weighing scaled |
| 100g (half block) feta (or you can use Turkish cheese) | Table knife |
| Milk to bind and glaze | Cookie cutter |
| | Baking tray |
| | Pastry brush |
Method
Pre-heat the oven to 180C.
In a mixing bowl, gently rub the butter, flour and baking powder together until it looks like breadcrumbs.
Mix in the squash using a table knife.
Stir through the feta using the table knife.
Use a few drops of milk to bind the mixture. Add a few drops at a time and work through with the table knife. Add just enough for the dough to come together. Too much milk will make the dough very sticky.
Tip the dough out onto a floured surface and gently press into a rectangle 2 to 3 cm thick.
Cut out the scones using your cookie cutter, taking care not to twist the cutter as you press down (twisting will cause a wonky rise!) and place them on a baking tray.
Brush the tops with milk, taking care not to let it drip down the sides (drips will also affect the rise).
Bake for 15 to 20 mins until risen and golden.
Leave to cool for a few minutes. Best devoured whilst still warm. Scones don't keep well and are best eaten the same day as they were baked.