It's no secret that I don't have a sweet tooth (in fact, I've been known to order an extra starter instead of dessert on more than one occasion) and it follows that baking isn't something I turn my hand to regularly. But, when it comes to LC's birthday, I feel compelled to keep a family tradition alive; making a birthday cake.
As LC's first birthday approached, I discovered that both Jed and I shared this same family tradition when we were children. From dolls to cameras, ladybirds to racing cars, each year our mums made us special birthday cakes themed around our current interests.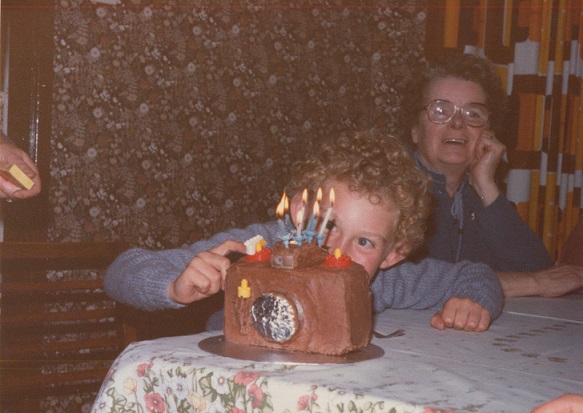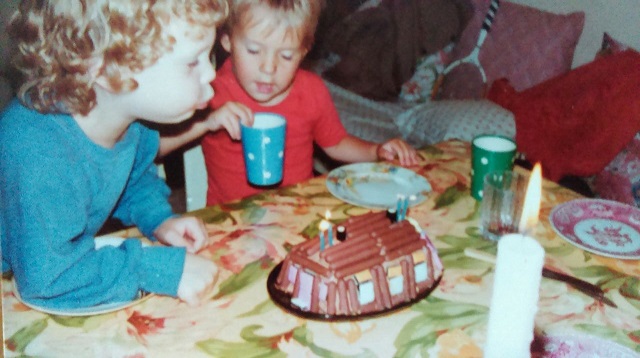 When I embarked on making LC's first birthday cake, little did I know how stressful it would be; the pressure to deliver something which looked as it was intended and to bring the utter joy I remember feeling as a child when the surprise cake was revealed.
LC is now three and each birthday so far I have spent hours researching, planning and designing before starting on the baking, cutting and decorating. Each year I've reached a point (usually at the decorating stage) where I've questioned why I've put myself through the agony and not just bought a cake, but it has all been worth it to see LC's reaction and then to hear him talk about his cakes.
A diplodocus obsession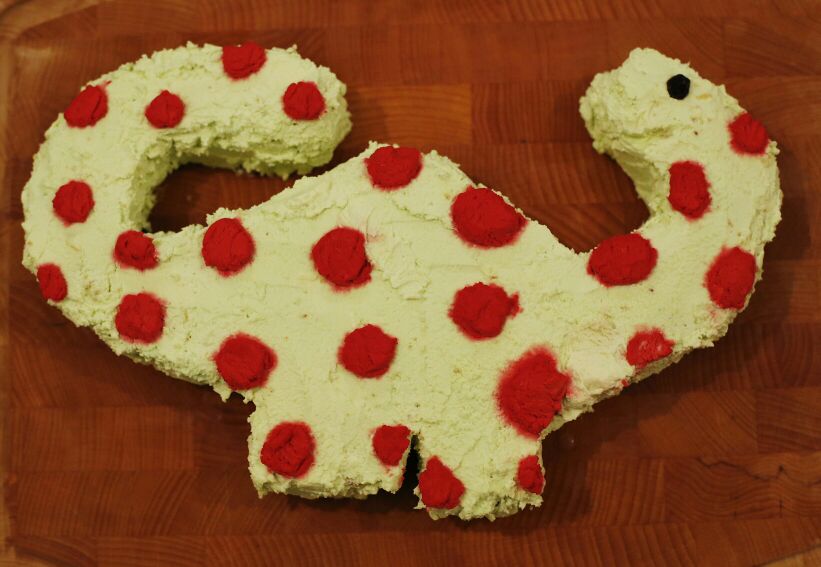 This one made using a sugar-free carrot cake recipe from things for boys.
Steaming into age two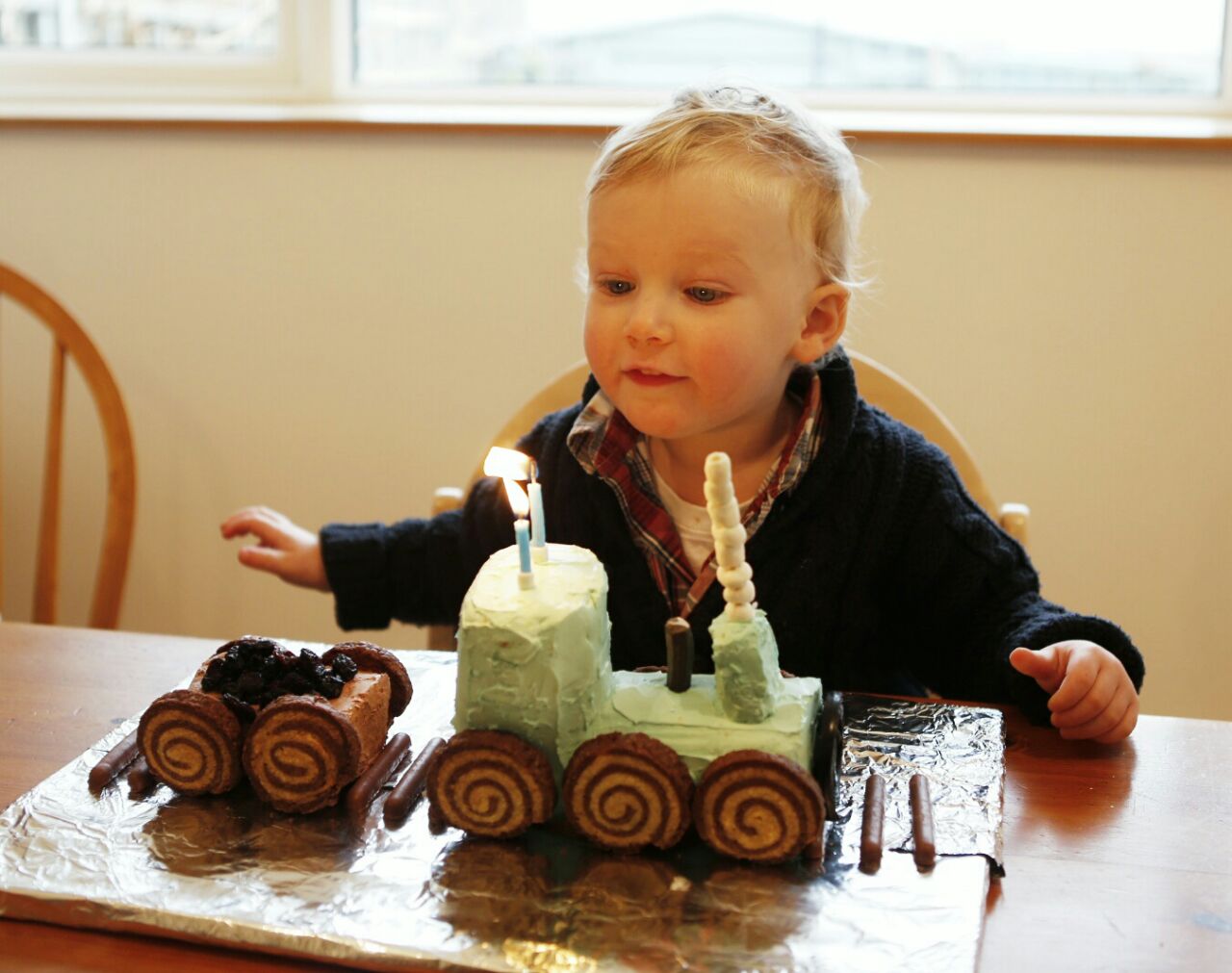 I still feel guilty about using shop bought Swiss rolls for this cake but I'm not super mum so baking the biscuits and assembling the cake had to be where I drew line!
Dig, dig, digging and some muffins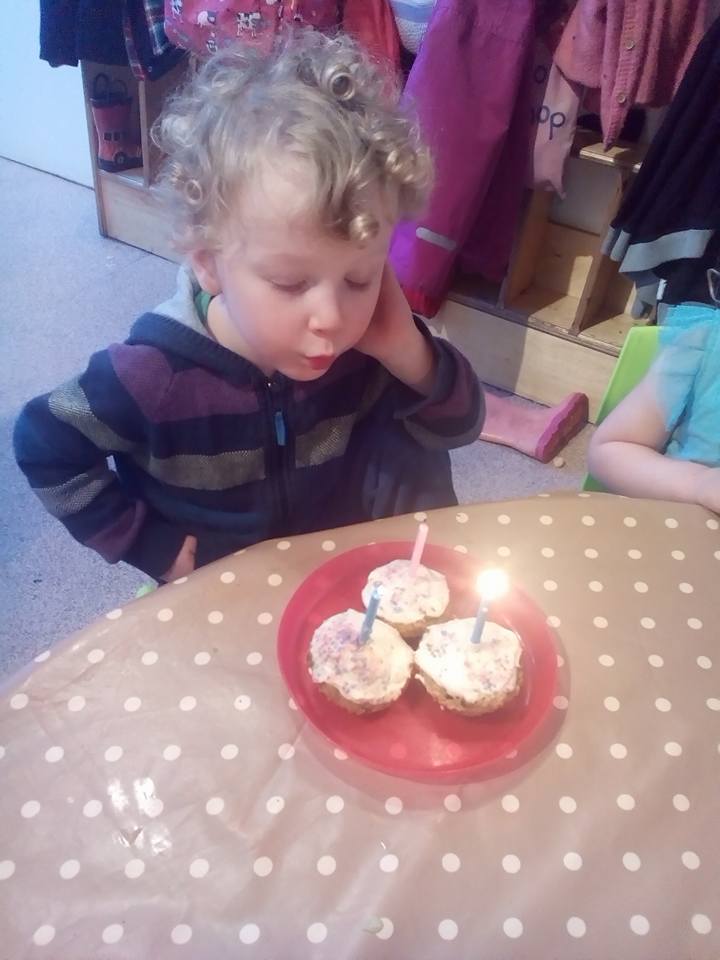 He's hit the age of taking birthday cake into preschool to share with his class at lunchtime, so with 16 to cater for and a little kitchen helper by my side I turned to the trusty sugar free carrot cake recipe again, this time made into muffins.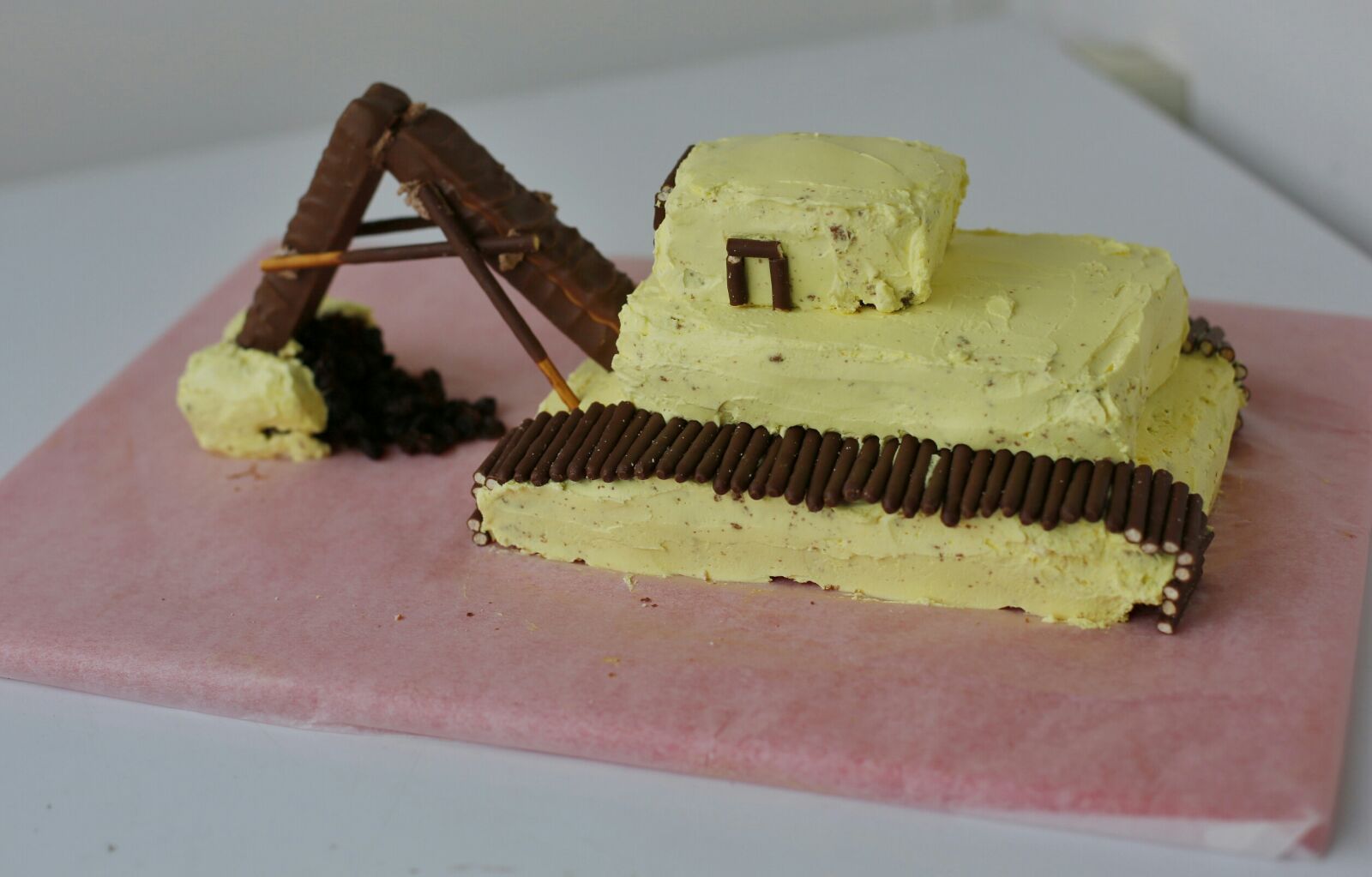 And for the main event, a chocolate orange sponge cake, using the 4,4,2,4 method I learned from my mum as a child, became a digger.