Granted. I've been absent for a long time – family life combined with running your own business can do that to your social networking life – but I'm ready to get back to food blogging. It's something I really enjoy doing and have missed. I only hope that I can find the time and energy to do it again.
I might have been away from my blog but I haven't been far from food. It's just that my approach to food has adapted to suit the limited time available for cooking and, naturally, to my little boy's developing tastes.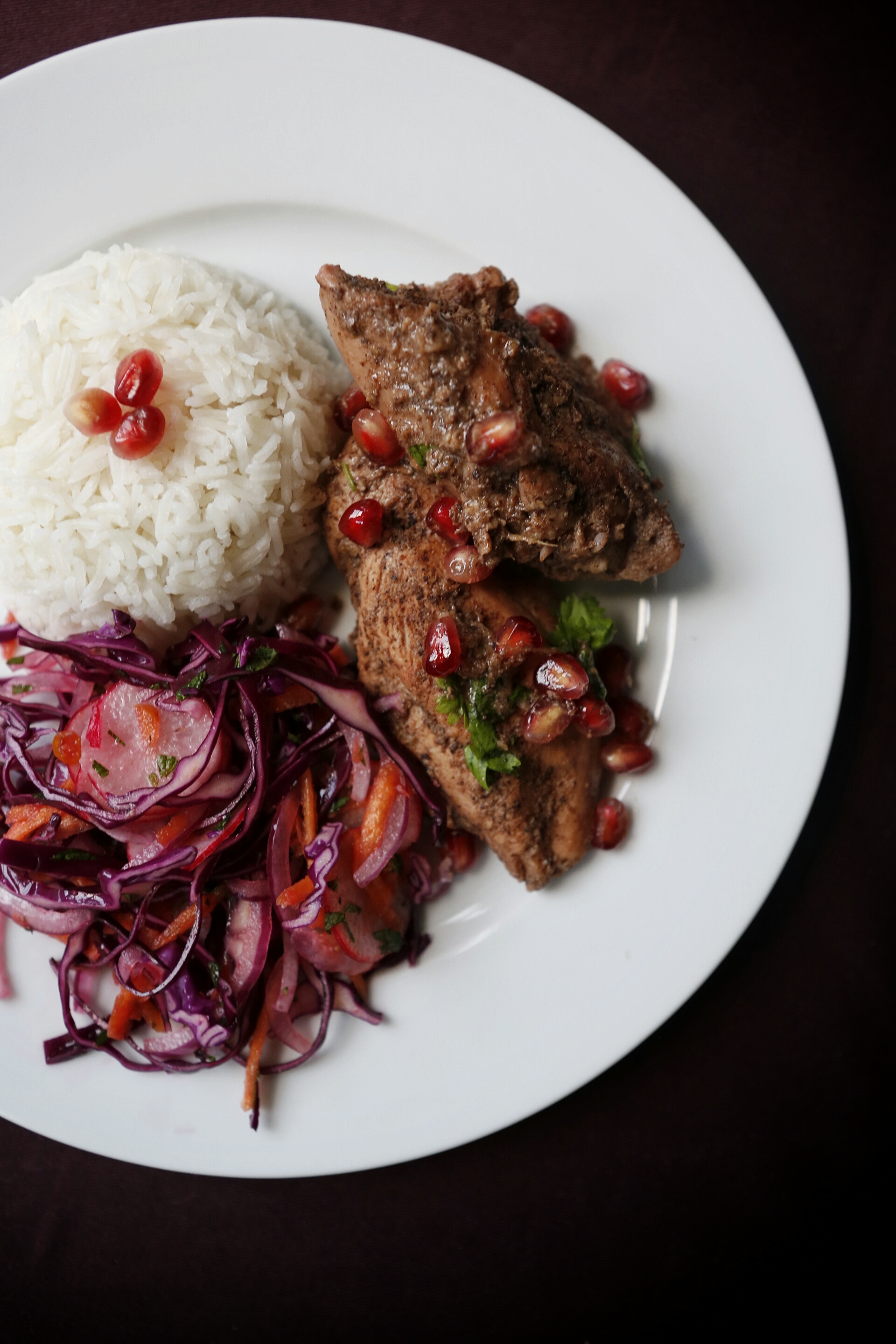 For a while, when LC was little, I struggled to cope with not having time in the kitchen after work (cooking had always been my creative outlet and the way I relaxed) but we're now over some very difficult hurdles and there's a little more time on an evening to cook. I'm working through recipes in the cookbooks that gathered on my shelves over the last two years and were subsequently neglected as well as rediscovering old favourites. Books like Persiana, Made in India, New Indian, Ottolenghi: The Cookbook, Comptoir Libanais, the River Cottage Baby and Toddler Cookbook and, more recently, Indian Kitchen: Secrets of Indian home cooking have reignited my passion for cooking and, importantly for me, my desire to experiment and create 'new' dishes.
I've had a little 'me' time when I've been able to hone some skills and learn new ones. I've been on a baking course with Hart's Bakery and almost perfected my sourdough, I joined Wai Yee Hong and Bishopston Supper Club for the first ever #dumplingfest and learned how to make samosas with a new foodie friend, Arushi.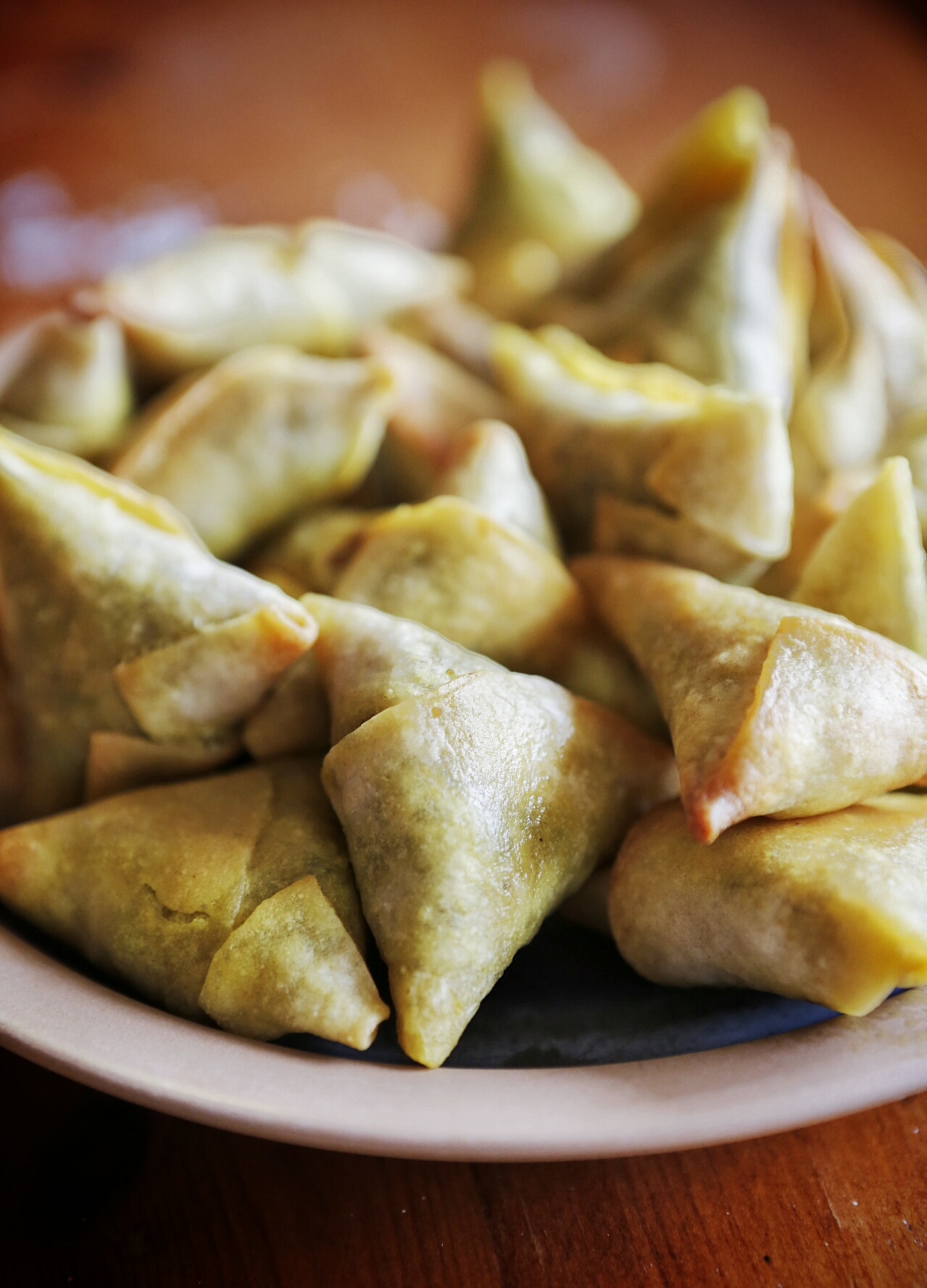 Seeing LC enjoy food and want to spend time with me in the kitchen has really helped. I feel immensely proud when he names fruit and vegetables, can recognise ingredients in a cooked dish or sniffs the air and tells me he can smell that I'm cooking curry! I also felt slightly embarrassed when nursery staff reported how, as they told the children they were going to bake cakes, he jumped it to explain to them all how to make one and listed the ingredients needed.
He wants to help with everything from growing vegetables in the garden to shopping, stirring, whisking and even sweeping up. He's been a great excuse to make time in the kitchen to do things I've never done or haven't done for a long time; make pasta, stale bread gnocchi, oatcakes, meringues, jellies and cakes. He's eager to learn, soaks up everything I teach him and demonstrates what he's learnt in his play kitchen where he makes paella, risotto, pancakes, scrambled eggs, sausage sandwiches and a bloody good cup of tea!

And what about eating out? We still do that, just not as frequently. We have sneaky days off with LC in nursery so we can have breakfast or lunch out, or sometimes both! We eat out at lunchtime with LC and occasionally we indulge in a night out, with the help of the amazing people in our lives who offer to babysit.
The Bristol food scene continues to thrive. The variety and quality of food available is outstanding. We've had incredible steaks at The Ox, the most amazing chicken wraps from Matina in St Nick's market, Sunday lunches with a difference at the Kensington Arms, Yurt Lush and Bishopston Supper Club, tapas to die for at Bravas and Pata Negra, the best brunches at Rosemarino, Baker & Co and Souk Kitchen, consistently good food at out local, The Victoria Park, stunning fish and chips at Salt and Malt, spice fixes from the Jamaican Diner, authentic Indian cooking from Romy's Kitchen, a complete surprise tasting menu at the Lido and fantastic salt beef from Aron's Jewish Delicatessen.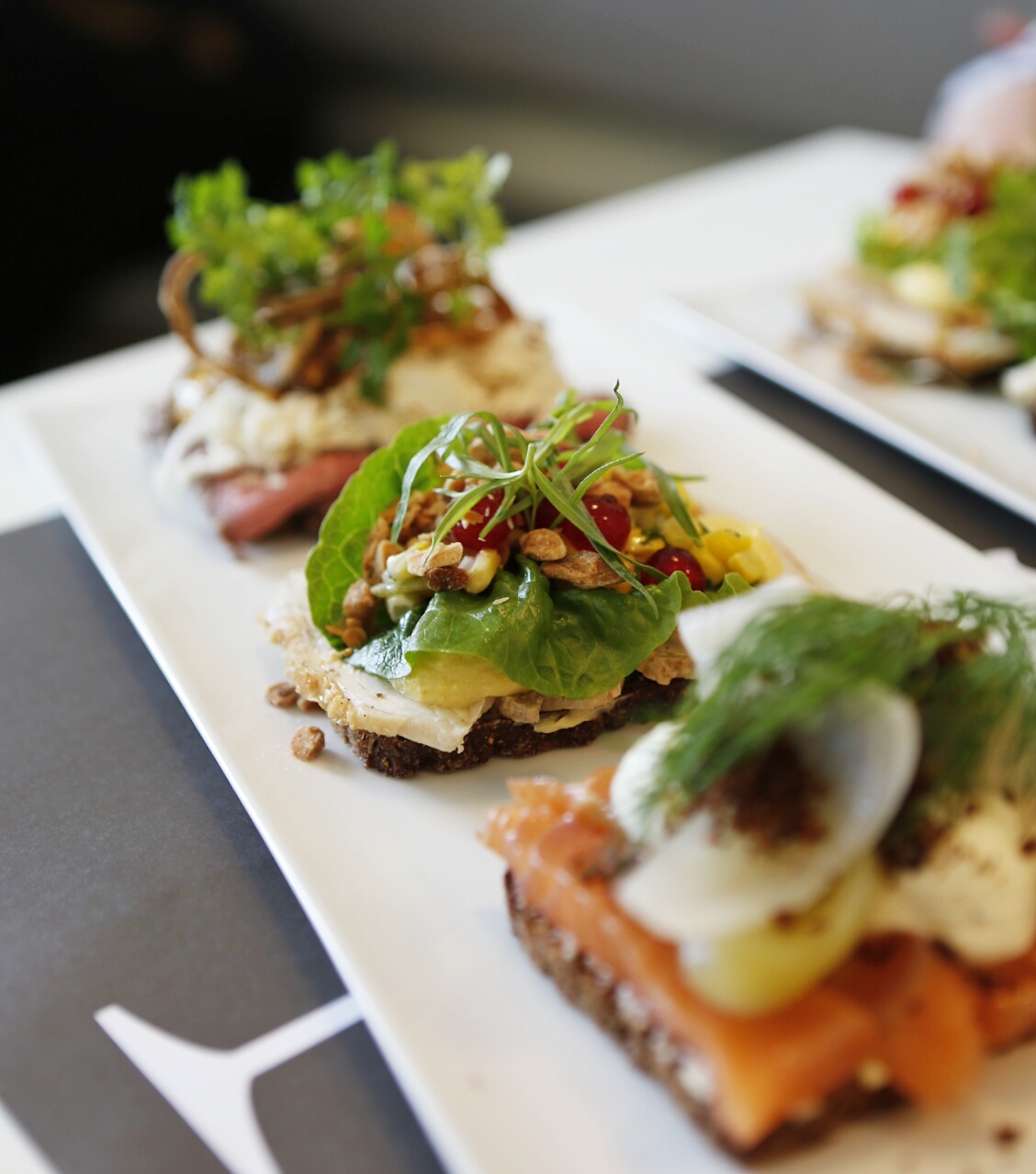 Further afield we've tucked in at the Hardwick and eaten the best pea and ham soup we've ever tasted at the Hind's Head. Even further afield we were wowed by the food and hospitality in Copenhagen. Aaman's open sandwiches, DOP hotdogs and Papiroen street food market were highlights of our trip. Sadly there was no visit to Noma!
So, I've discovered that there is still room for food in our lives…it's just that we're on a diet!