Already being the proud owner of around 15 'curry' cookbooks, including Reza Mahammad's first book (Rice, Spice and All Things Nice), you might ask why I would have the need or be interested in yet another.
The answer is quite simply because this isn't like the others. Reza has genuinely found an interesting and new angle; East meets West in Reza's Indian Spice, challenging the palate and mind of a British audience hooked on well-known Indian (and British-style Indian) dishes.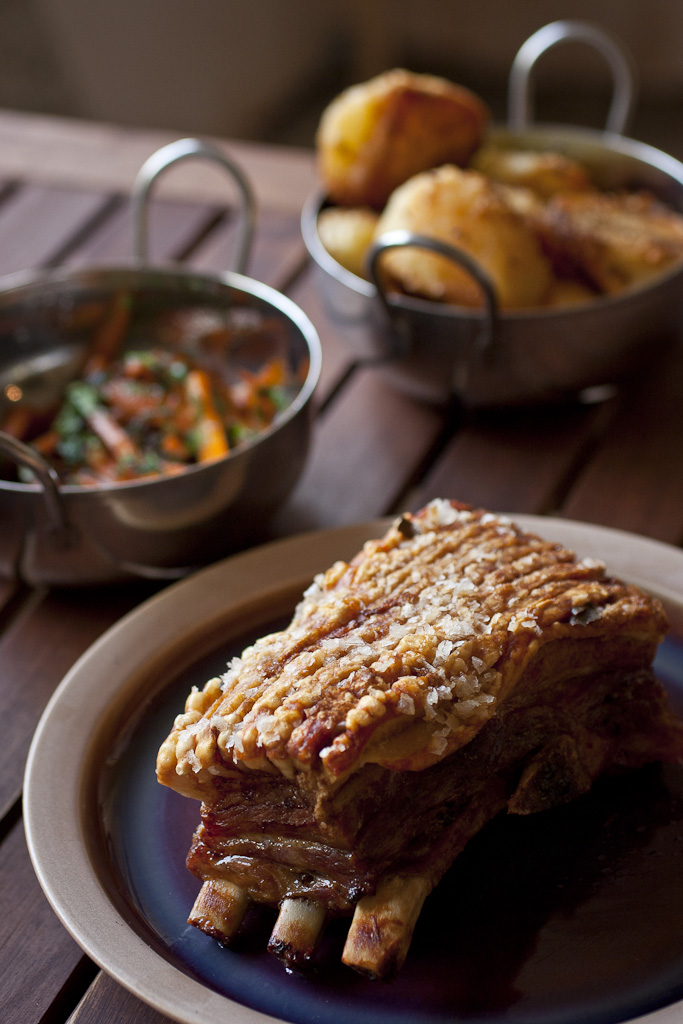 Born in England, sent to boarding school in India to learn about his heritage, lived in France and well-travelled, Reza's cooking influences are unmistakable.
He admits that he loves all kinds of foods from around the world but can't live a day without spice. The result is (I hate to use the word since it often has negative connotations but it is the only way to describe it) fusion food. Thai, Persian, French, Italian, British dishes and cooking techniques are combined with a little Indian spice to enhance the finished dishes. It's modern, vibrant and stylish.
Whilst a lot of different spices are used throughout the book and there is no spice glossary, the majority of the dishes use readily available spices and are easy to recreate. Others are more involved and best left for when you have some time to experiment or want to show off.
Each dish has a suggestion of what to serve with it, with a page reference so you can easily find it in the book, important I think when dealing with unfamiliar foods. Does it go with rice or bread? Do I need a salad or a vegetable side dish? Should I have a chutney with it? These are questions which are so often forgotten by professionals and about which many home cooks worry.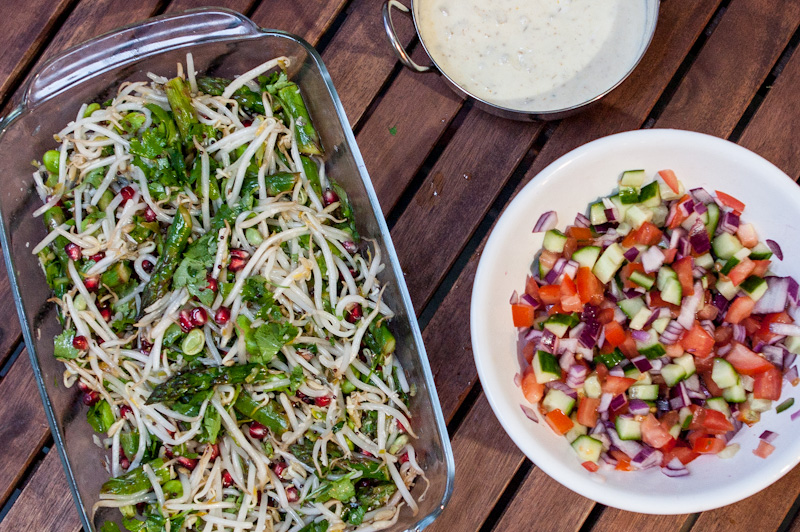 It was refreshing to see a variety of ideas for accompaniments; side dishes which are unusual, colourful and healthy. We particularly enjoyed the beansprout salad with chargrilled asparagus and coconut which we ate with the kachumber and spicy stuffed potatoes (a recipe from the 'Slow burners' section which took a while to prepare and a lot longer to cook in the oven than the recipe stated but which was most definitely worth the wait).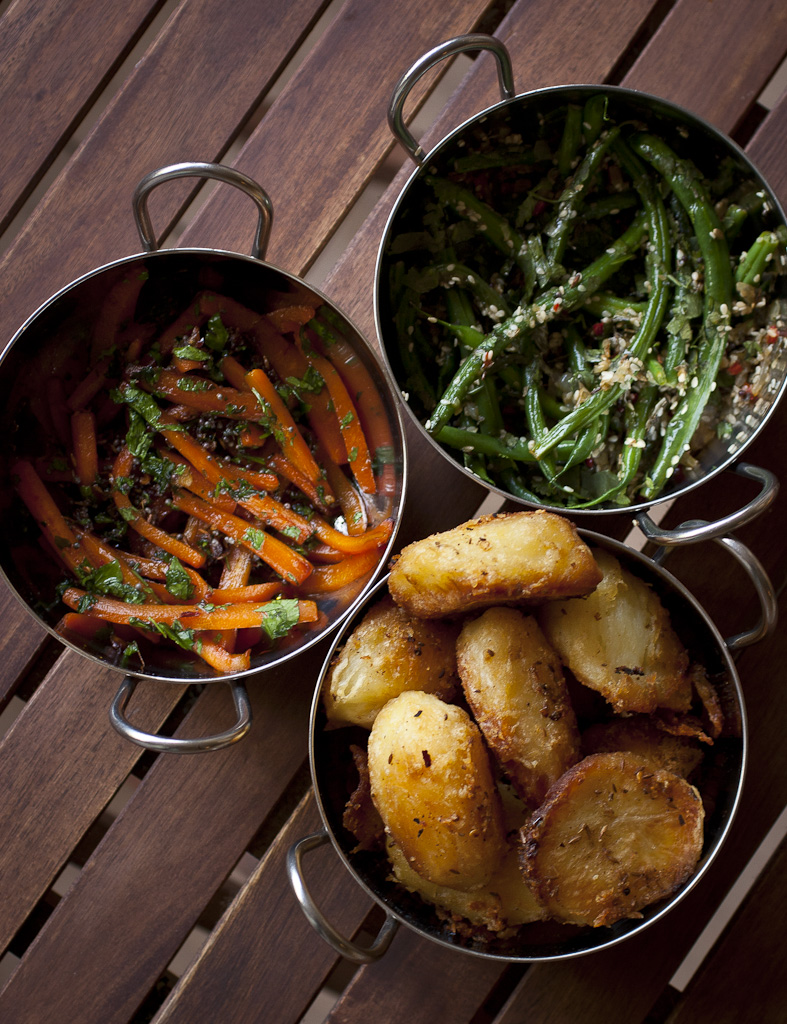 I was inspired by other 'Perfect partners' from the book as well as his western influences combined with eastern flavours to create a twist on the classic Sunday roast. I served my slow roast pork belly (which sat on a rack of onion, garlic, peppercorns and curry leaves to create a flavoursome and lightly spiced gravy) with Reza's French beans with sesame seeds, gingered carrots with maple syrup and roast potatoes with chilli and chaat masala. If you thought it wasn't possible for roast potatoes to be any better than they are already, I urge you to try Reza's roast potatoes. They are incredible!
If you're serious about cooking with spices, looking for recipes with a difference and photographs to drool over then let yourself be drawn into Reza's exquisite and exotic world. I'm sure you'll finish your meal smiling.