Life has taken over my blogging of late – if anyone ever suggests starting a new company, moving house and getting married all within the space of a few months and during the throes of a large and hectic project at work, tell them no way! Just one of those at any one time is more than sufficient to keep your stress levels higher than recommended!
Sadly, things on the house front haven't gone to plan and after two house purchases falling through we're now getting ready to move from our lovely two bedroom house to a pokey one bedroom rented flat.
We're currently spending most of our waking, non-working hours packing boxes to put our life into storage – being ruthless with our belongings and choosing to take with us only the essentials. Knowing that it's a temporary move for, with any luck, a maximum of six months isn't helping however with the traumatic experience of packing up my kitchen and cookery books.
Two book cases of cookery books have been reduced to this: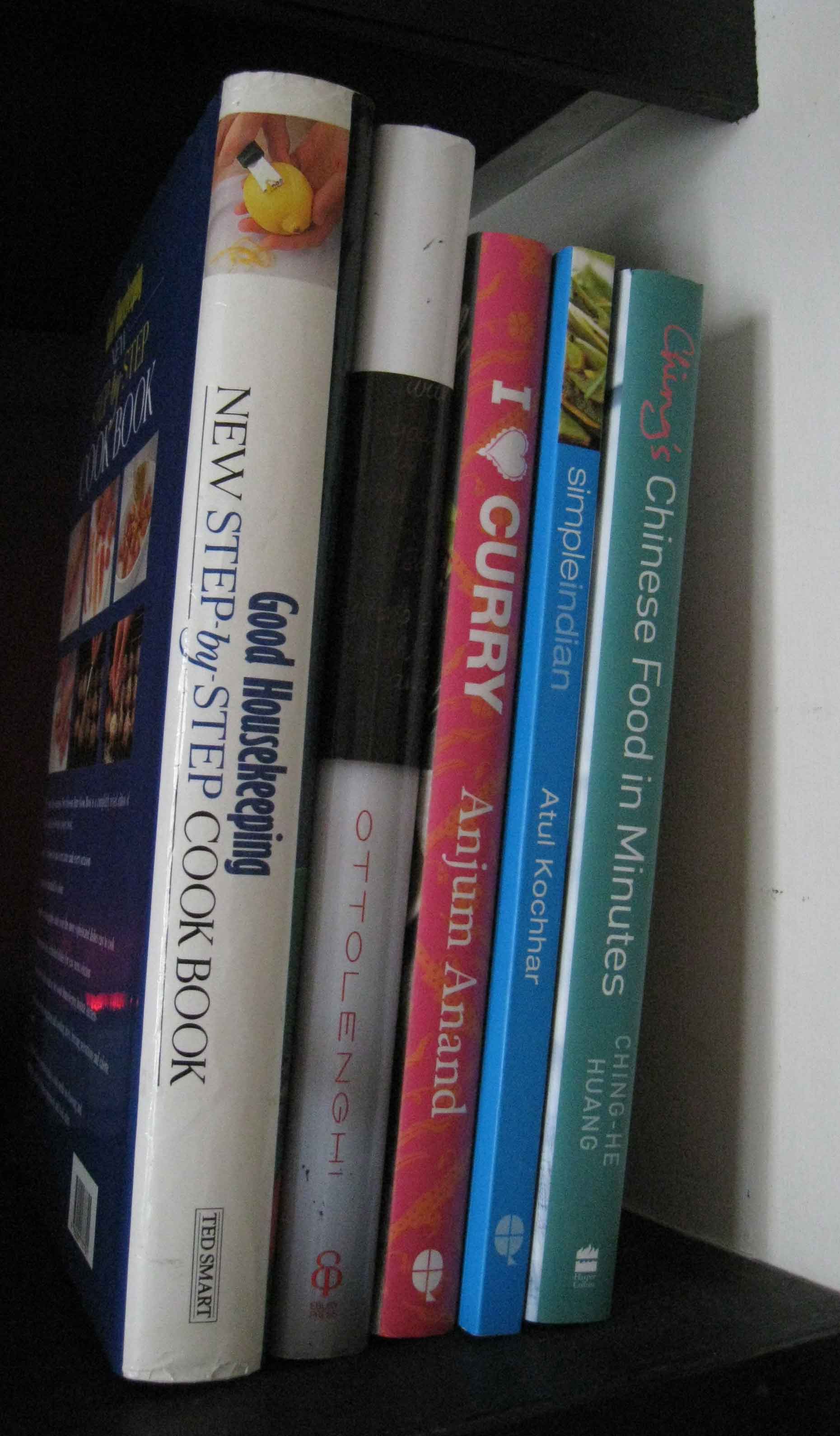 Two curry cookbooks (Atul Kochhar Simple Indian and Anjum Anand I Love Curry) simply because they are my most used cookery books and if anything can help me through this experience it's even more curry than usual! Ching's Chinese Food in Minutes for quick, healthy and super tasty wok meal inspiration, Ottolenghi: The Cookbook to drool over and the Good Housekeeping Cookbook since it's an excellent source of reference when you can't remember the quantity of ingredients for scones, Yorkshire puddings and the like.
And all my cooking equipment restricted to this, just a few pots, pans and bits of crockery: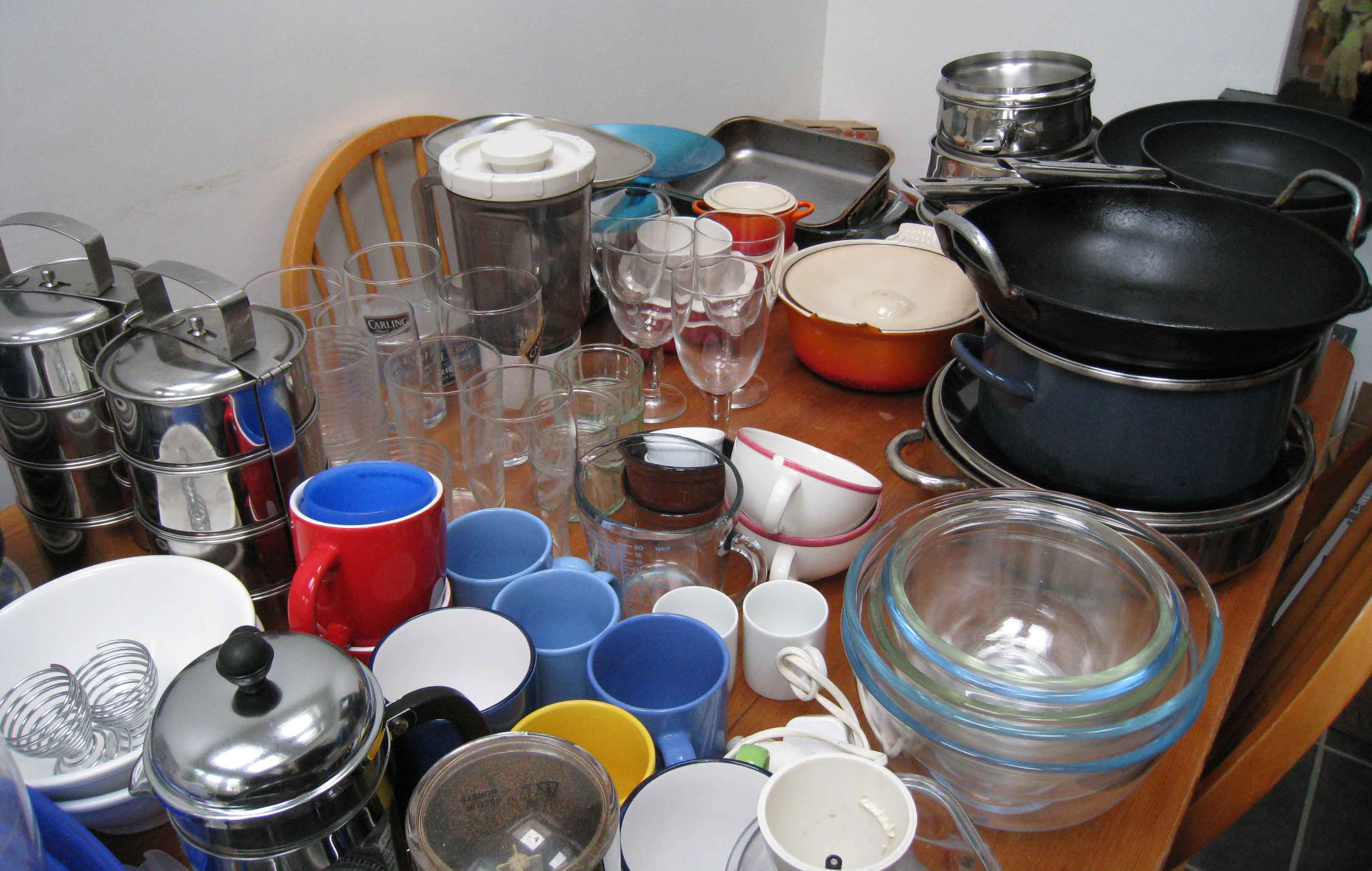 I think we'll be getting creative with salad over the summer and then going in for as many one pot meals as I can think of when the colder days start to set in. With no freezer to speak of (there's a small fridge with an ice box) and no room for one, there'll be some adjustments to make in shopping, cooking and eating. No more making extra and freezing it for an evening when time is short for me.
The plan for coping with the upheaval? Treat it like one long self-catering holiday, only instead of enjoying walks in the countryside and visiting local attractions during the day, we'll be heading out to work!