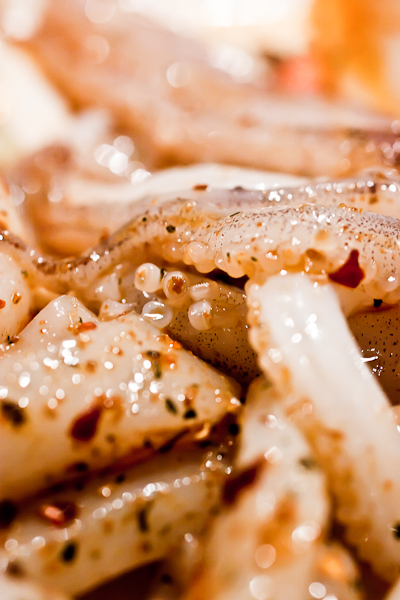 I managed to get my hands on some lovely, large, super fresh squid for dinner yesterday from the lovely people at Wing of St Mawes. A very special treat.
With squid that fresh, it's great to leave it whole and let it shine through in the dish. I could have gone with something obvious like deep-fried rings with aioli but I wanted a healthier, but not lacking any of the yumminess, dish for my post-pilates meal.
The result: giant couscous (mograbiah) salad with harissa spiced squid.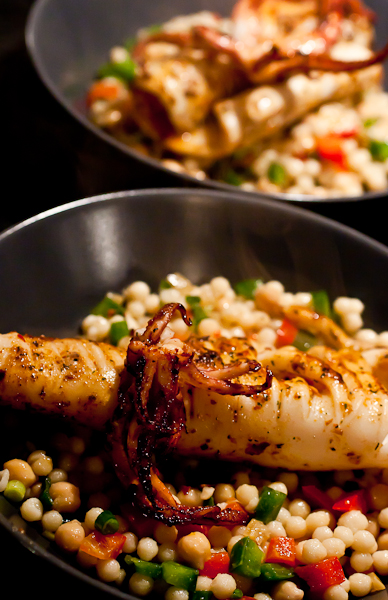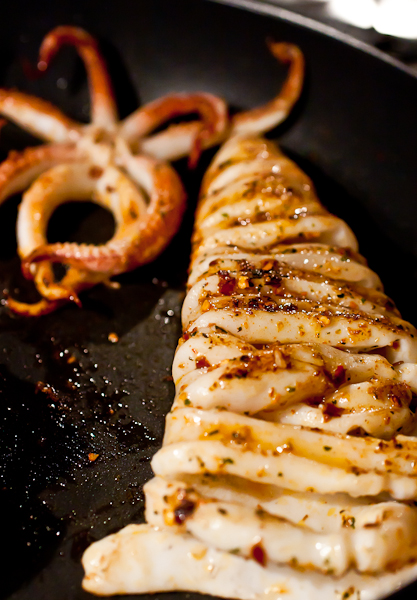 The giant couscous salad (with spring onions, peppers, chick peas, preserved lemon and a lemon juice and olive oil dressing) is quick and simple to prepare and benefits from resting for a while at room temperature so the flavours soak into the couscous. It meant I could have all the prep done before my class so all I had to do when I got back was rub the harissa into the squid and sear in a very hot pan.
Seriously great fast food.